Combination Skin
What is Combination Skin?
Combination skin takes its name from having two different skin types in which some areas of the face such as the cheeks are dry, while others such as the T-zone (forehead, nose, and chin) are oilier and more blemished.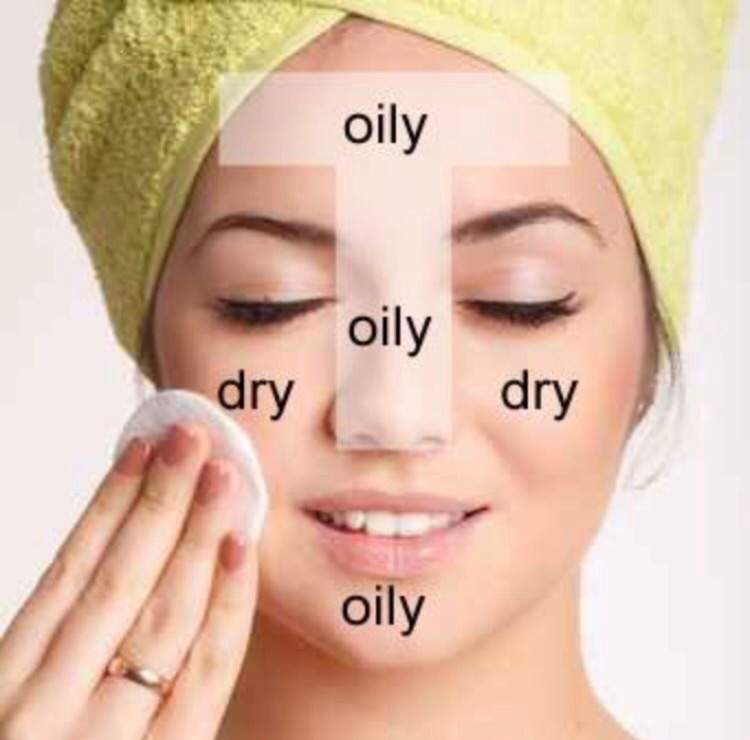 Combination skin is often genetic, but other factors like puberty, using the wrong products, harsh environment can also affect your skin type. If you have combination skin as a teenager, you may grow out of it and need to change your cleaning routine.
How To Care for a Combination Skin to Achieve a Fine, Clear Skin?
Choose a gentle but effective water soluble cleanser. Gel based and mild foaming cleanser can be effective to remove impurities, debris, and makeup without leaving skin feeling tight or dry or greasy. If you need a bit of extra cleansing, you can consider using a very soft-face towel to gently rub the face with the cleanser.
Choose a skin-care moisturizing product that is specifically designed for combination skin type in order to promote the restoration of the skin's own moisture balance, dry areas softened and smoothed and the oily areas less oily plus pores minimized . Choose one meant to work on both types of skin. It is essential that the cream has a moisturizing effect but is light at the same time.
Use a moisturizer that contains an SPF as well to protect from sun damage. No skin type is exempt from the need of a broad spectrum sunscreen.
Whatever you apply on your face, also apply to the neck and chest for a flawless complexion
You can use a tinted day cream instead of foundation. Although it gives a little less cover, your skin receives an extra helping of care. Apart from moisturizing, they're the perfect mix of makeup and skin care, giving you lightweight coverage with SPF. A tinted day cream not only protects your skin but also gives you a flawless complexion.  
Pimple Prone Skin (Oily Skin)
Note:
Make sure the sponge you choose to use is completely gentle to your skin. Some kitchen sponges tend to be too rough, not gentle enough, and instead may irritate your skin. I would advise using special sponges at beauty supply stores that are specifically meant to exfoliate facial skin so you are at an advantage.
Dry Skin
Note: Stick to and Be Content With Your Skin Color
Your comments are welcome below