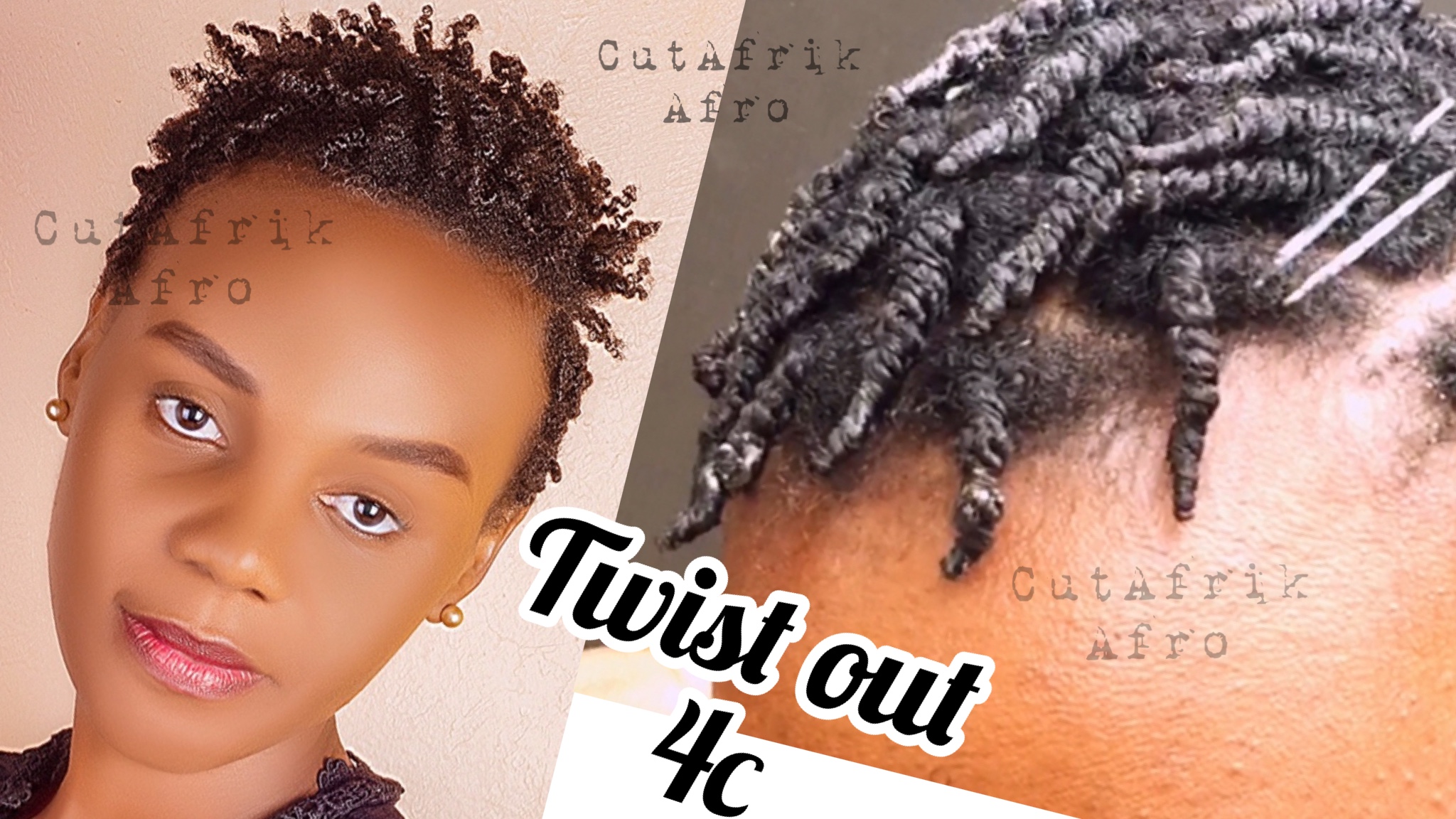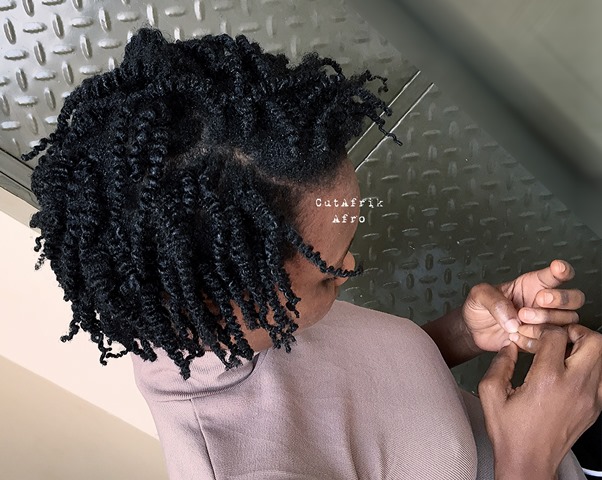 Do you struggle to achieve defined curls in your natural hair? Don't worry; you are in the right place. Remember, every curly hair type has varying characteristics that may lead to differences in care. For example, I love my twist-outs more when I start styling from dry hair. Below are steps, illustrations, and videos on how I get my natural hair in a cute defined twist-out hairstyle that might help you too. My hair is type 4c fine thin hair with medium to low porosity. Please don't forget to comment below. You can also share your experiences with this hairstyle.
Proper cleansing is key, probably the most important step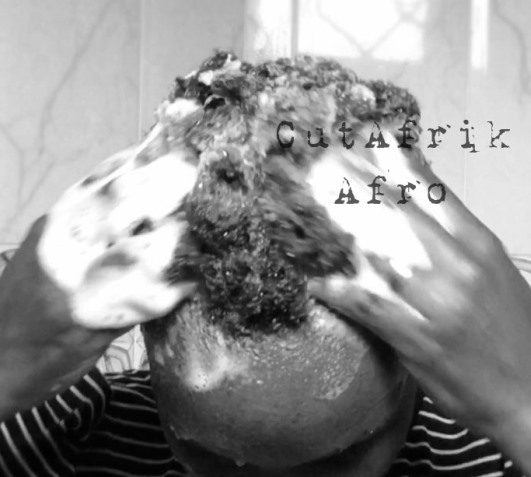 Cleansing will help improve the feel, appearance, and manageability of your hair. Raw oils and raw kinds of butter is my lifestyle. So this requires me to clarify (use a clarifying shampoo), then I follow with a deep conditioner to restore the lost moisture and necessary oils. Your hair should be free of knots and tangles. It's vital to detangle your hair thoroughly to get the best definition. So the conditioner will help reduce friction between strands of hair to allow smoother brushing or combing, among other benefits like repair and strengthening.
Let hair dry naturally or blow dry hair in a low heat setting
This may sound ridiculous but study shows; heat is not as bad as people are trained to think. Actually, with wet hair, research shows that hair can absorb up to 30% of its weight in water, which makes it weaker and more susceptible to damage from brushing and styling. So we want to take back the hair's molecular structure where it is stronger, and this will also allow room for more product to be absorbed. Just after washing, your hair has absorbed a lot of water and will therefore find it hard to absorb anything else. By allowing your hair to dry and let go of some of the water, it will be able to absorb more product. Blow drying before styling will not only open the cuticles but will give a more stretched voluminous defined finished hairstyle. This is especially important for those with type 4 hair since it naturally has un defined curl thin strands. So blow drying first will accelerate the processes making hair easier to manipulate and enabling you to get better results. That is great for those with low-porosity hair. Now take note; the method in which you administer heat to your hair is key. Make sure your product is a good heat protectant to beat the heat by reducing friction and keeping the outer cuticles smooth. Use your dryer in low heat and speed setting at first so the hair doesn't overheat, remember it's far more vulnerable to heat when wet. Hold the hairdryer 15 centimeters from the head and dry with a continuous motion in sections. Don't take long at this particular period because you are simply preparing your hair, not straightening. 
Start by grabbing a small section of hair, mist it with water then lock with a butter.
Grab a small section of hair, mist it with some water for good coverage, then work it through, allowing it to sink into your hair. Doing it this way and working in smaller sections will give better room for water and products to deeply penetrate the hair strands giving your twist juicy bouncy curls. Remember, you don't want to wet your hair. Apply a little bit of butter and work it through to nourish and seal moisture. Raw butter is a great sealant, so you don't have to moisturize your hair midweek. You may add gel or a curling cream from here if you wish. The curling cream or gel is oriented to define your curls and give hold for a good number of days. Otherwise, I still get a good measure of curl definition with only raw buttercream. 
3 Strand twist guarantees curl definition and the smaller they are, the more definition!
Three-strand twist guarantees that my hair will be defined. On the surface, a finished 3-strand twist may look like a 2-strand twist kind of but technically, it involves wrapping three strands of your hair around one another.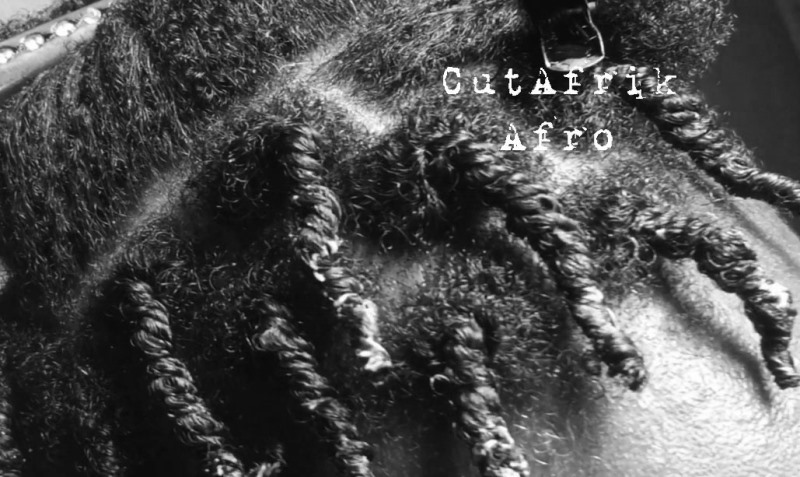 Now separate your small section further into 3 smaller equal sections or, lets call them strands. We are going to bring these into a rotation like a clock motion. You could start from whichever side you are comfortable with. Let's say the left strand is A, the middle strand is B, and the strand on the right is C.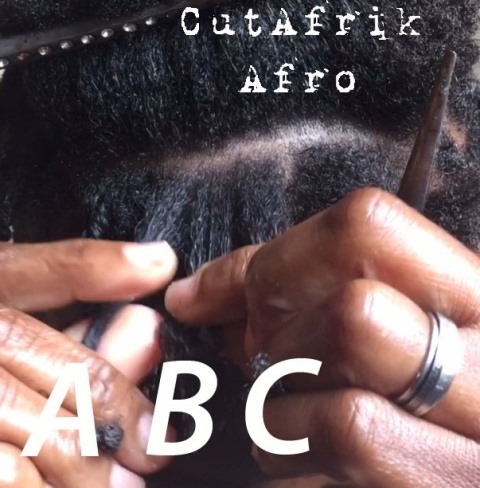 So I will take the strand A (in the left) all the way to the right that is, cross it over B and C.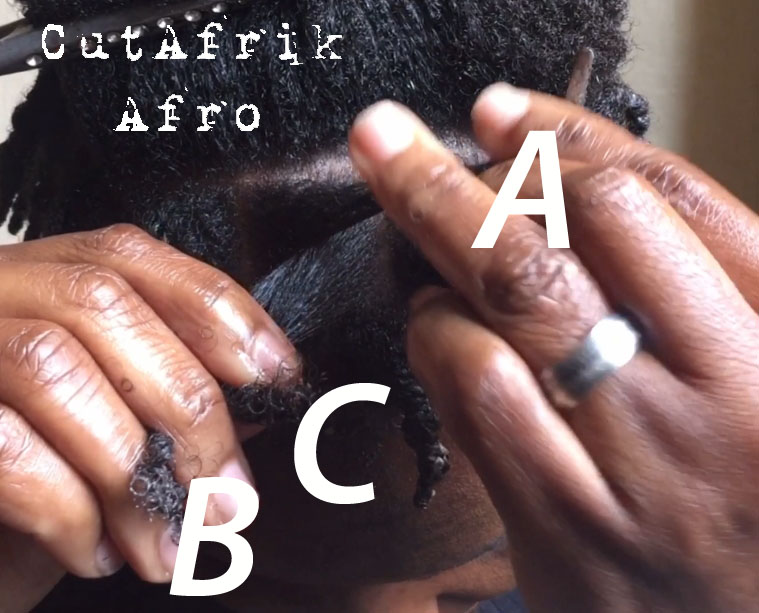 Take the new strand on the left which is B also all the way to the right crossing over C and A.
Then you will notice C is the new strand on the left. Cross it over A and B.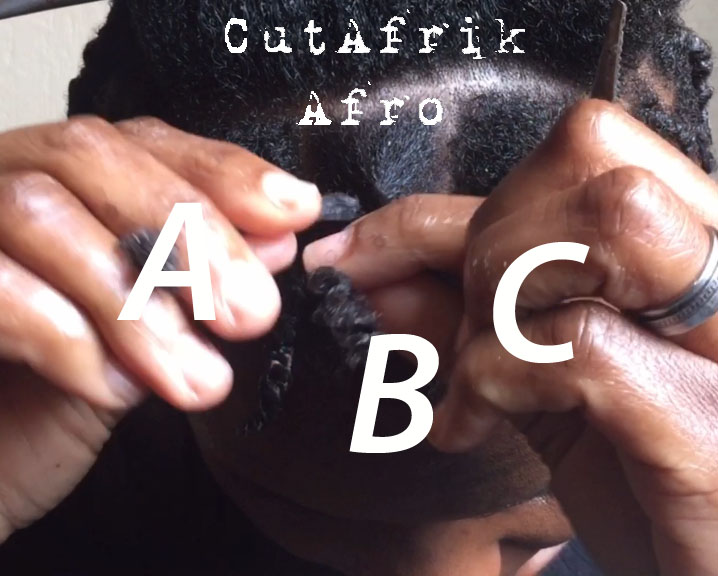 Continue in this motion until you reach close to the ends of your hair. As you get closer to the ends of your hair, you will notice that you can't continue with the 3 strand twist, so simply coil or twirl the rest around itself to seal your twist. You may add butter or gel at the end to make it easier.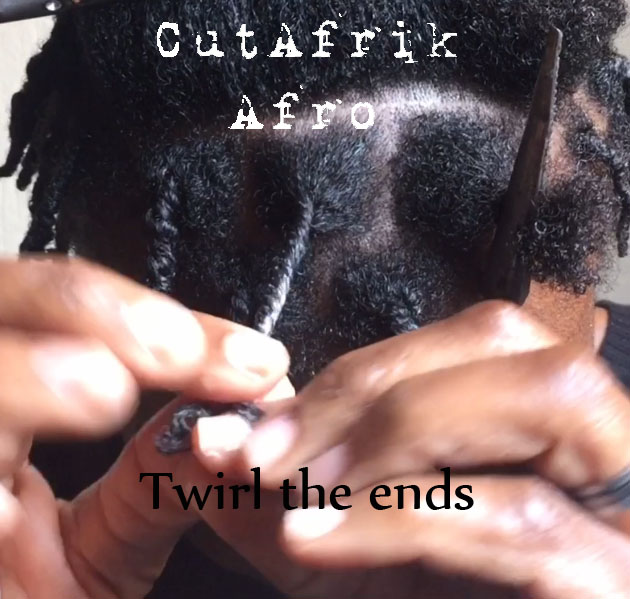 And here is your finished look. Remember, smaller to medium twists are another secret to definition.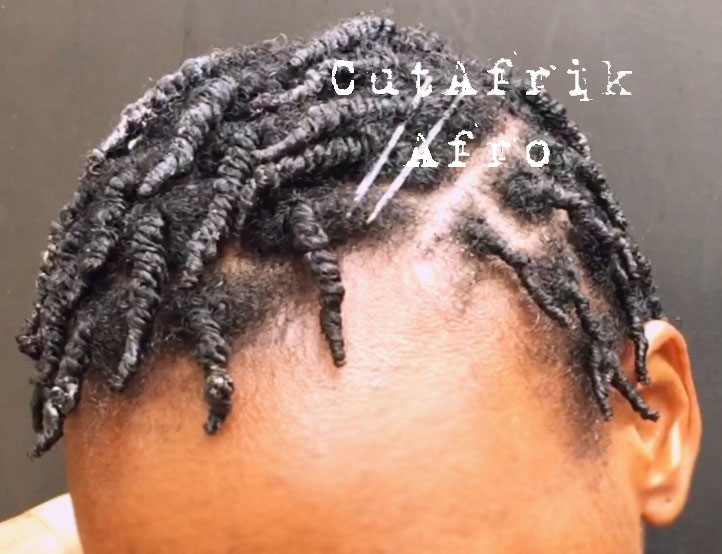 Let your hair dry completely.
If you unravel the twists before your hair is properly dry, then you are going to realize maximum frizz and less definition. To maxmize definition, leave the twists to set and sit for two to three days. If you were intending to take them down immediately, then you could sit under a drier to quicken the drying process. Take note that immediate takedown would require a curling cream or gel included after hydrating and locking your hair with butter. This will give you immediate hold and curl definition without having to wait for a minimum of 2 to 3 days. Still, waiting for the style to set and sit for at least 2 days makes a very big difference.
Apply oil to your hands to smooth the separation process and minimize frizz.
Using oily hands(fingers), gently separate the twists. If you like bigger / fluffier hair, you could gently separate each strand further until your hair is as big as you want it. To separate each strand further, I usually pull it up so that it naturally helps me know where to separate. Doing it this way will minimize unnecessary frizz. Note that the more you separate, the more likely you'll get frizz. Still, I love some measure of frizz so that my hair looks bigger and more natural.
Lightly lift roots with a pick being careful not to pull all the way through, and style your Twist Out as you please
Pick the roots if you must. If you naturally have big hair, you may not tamper with the roots as your hair will gradually get together as the day goes by. Add gel to sleek down the edges if you like. The result is a super-defined voluminous twist-out that will retain moisture and definition for about a week without re-twisting or adding product.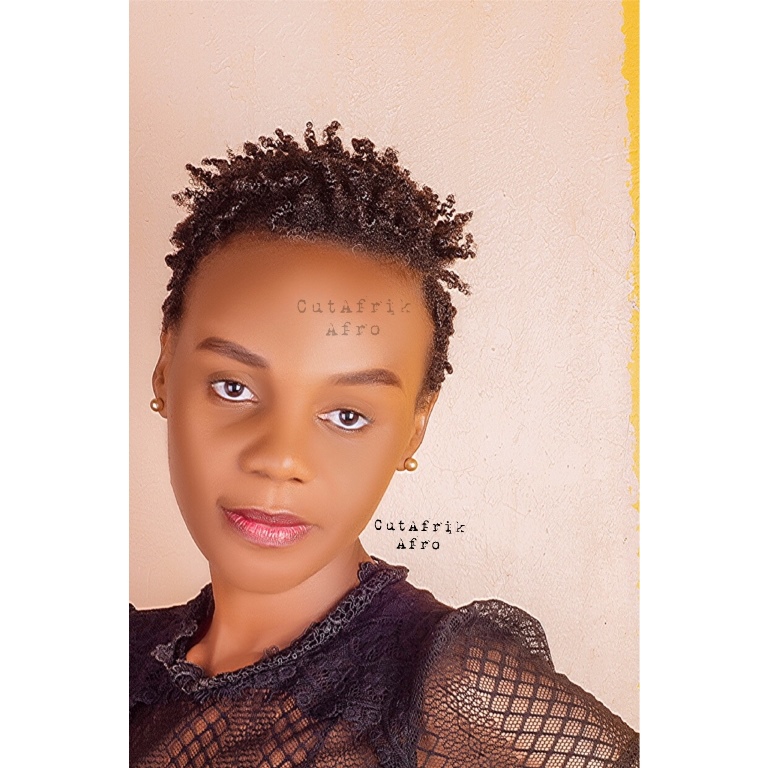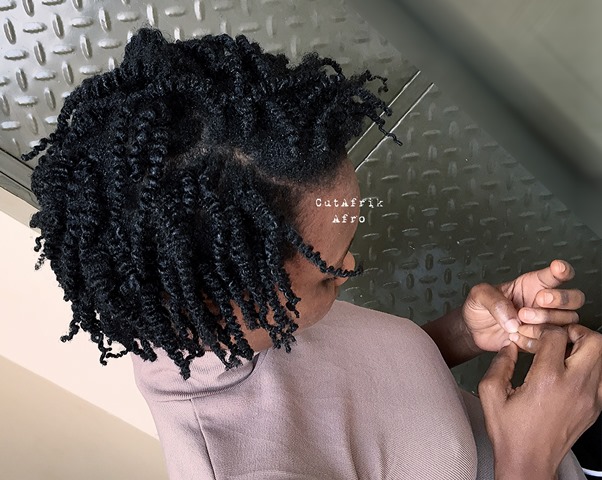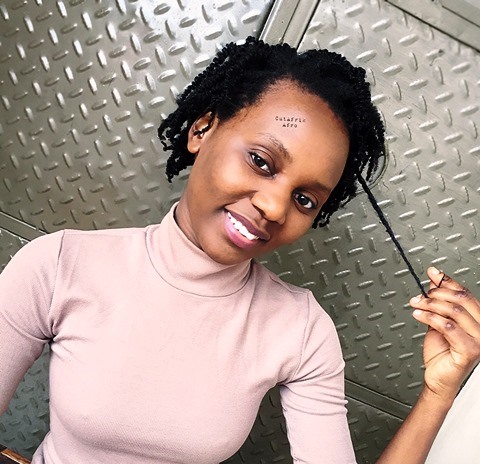 To maintain the style, I sleep with a satin bonnet or silk material, and in the morning use a pick (afro lifter) gently to lift roots again and fingers to fluff, then leave the rest for nature. You can re-gel edges if you choose. Check details on how to maintain to keep it for at least two weeks by clicking this.
Watch these 2 video and see how they easily demonstrate how to get moisturized defined twist out.
Please comment below if you found this article helpful or share with us your experience about your twist outs