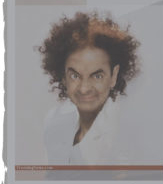 We've all had days when our hair simply does not add up the way we planned or thought it would. This will make you absolutely crazy and negatively affect everything else after that, even the best of times. Bad hair days can have an effect not only on your appearance but also on your mental health. Appearances have an outsize effect on our behavior (Research from Stanford Graduate School of Business)
Bad hair days can be as a result of several factors including frizz, dry hair or just too busy to wash your hair. You can, however, turn bad hair days into fashionable satisfactory days, with far less effort than you can imagine. How?
1. What Towel are you using to dry your hair?
While the standard bathroom towels have a framework that enhances absorption for drying wet skin, it also creates friction which is not healthy for natural hair. When used to dry natural hair, the texture of towel will cause frizz since the towel ruffles up the cuticles of the hair. The coarse texture and dryness of a cotton or terry towel can cause breakage hence damaging your hair.
Use microfiber towels made of a blend of polyamide and polyester, or a t-shirt which it softer than cotton, and absorb the right amount of moisture from hair, minimizing frizz caused by regular towels.  Instead of rubbing your hair dry, simply wrap your hair in the microfiber towel.
2. How Often do you wash your hair?
You should not be washing your hair so often because that strips hair of essential nutrients and it's natural oils leaving hair dry and prone to breakage. Wash hair less often to preserve the natural oils in the scalp which will keep hair well moisturized. Those nutrients and oils are what makes your hair look so full and healthy, minimizing bad hair days.
Straight and thin hair needs to be washed more often since it is easily coated by sebum, which makes it look greasy faster. Thick, wavy, or curly hair tends to be dry because of the curly pattern which makes it difficult for the oil to coat the strands easily. Those with tight curls or textured hair should wash their hair no more than once a week according to the American Academy of Dermatology.
3. Co-washing is the best practice
Co-washing (with cleansing conditioners without detergents) is the trend today. Using cleansing conditioners to wash and condition curly, wavy, kinky or dry hair may put an end to dry, frizzy locks. "Since unshampooed hair retains more of its natural oils than shampooed hair, the conditioner's moisturizing agents will now leave strands even smoother and silkier than usual," says Nicole Tresch, a senior colorist at the Rita Hazan Salon in New York. Simply wash your scalp like you would with shampoo, comb it through and let it sit for a couple of minutes before rinsing it out.
Co-washing (with cleansing conditioners without detergents) once every week and shampooing once a month might just be the secret here especially for wavy, curly, kinky, dry hair.
4. Trim off split ends regularly
Split ends make your hair look dull, dry and slow hair growth. You probably have split ends which makes styling difficult, therefore no defined shape. Every hair naturally goes through some wear and tear every time we wash, comb, blow dry or braid causing split ends. So, It's vital that we get our hair hair trimmed every 2-3 months. Apart from having full, bouncy hair, trimming will increase shine, growth and make it easy to style our hair hence minimizing bad hair days. "When the cut is good, your hair will naturally behave under all circumstances and will allow you to style it to your heart's desire", Chavez tells WebMD.
5. Having some accessories and items on hand
Having some accessories and items like stylish wigs, bands, hats, hair ties, wash and go products and other essential tools in your beauty drawer can save you the bad hair day stress.
Below is a helpful video on PRACTICAL ways you can manage bad hair days.