Caring for natural hair at home can seem overwhelming and time-consuming. But let's make this simple. Just know in the back of your mind you need these three things to maintain healthy hair; clarifying, deep conditioning treatment, and mini twist protective styling. That's my go to and my hair is liking it.
Basically I'm sharing with you my experience with these three which I have tried on others too and it's wow! 
Clarifying removes all the dirt and allows room for moisture and nutrients.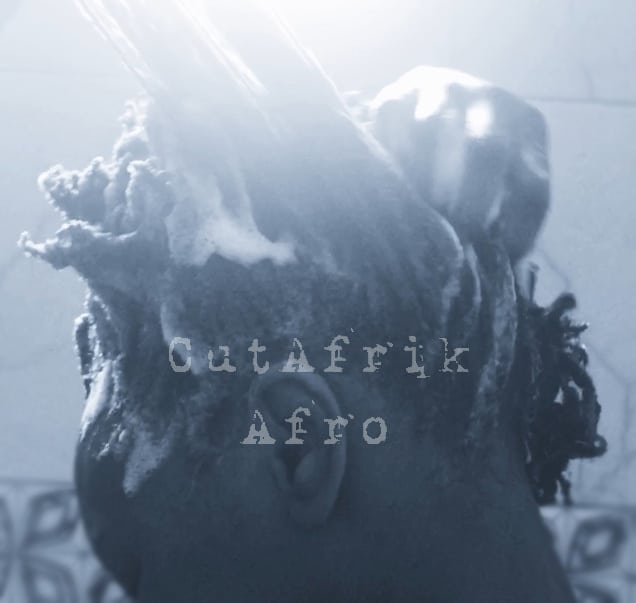 Cleansing helps improve the feel, appearance, and manageability of hair. Raw oils and raw kinds of butter is my lifestyle. So this requires me to clarify at least once a month (use a clarifying shampoo).
You don't have to clarify so often. You may use a moisturizing shampoo in the middle there. Clarifying is key when you have accumulated a lot of product build-up or have been in braids, and extensions for a good period. Properly cleansed hair will allow moisture in and other nutrients you would love to add to hair.
Typically I clarify my hair twice or once a month depending on the condition of my hair. Clarifying hair too often might lead to excessive dryness which we are trying to avoid. So balance sis. Please balance between clarifying shampoos and moisturizing shampoos.
Scalp massage increases blood circulation to promote rejuvenation and hair growth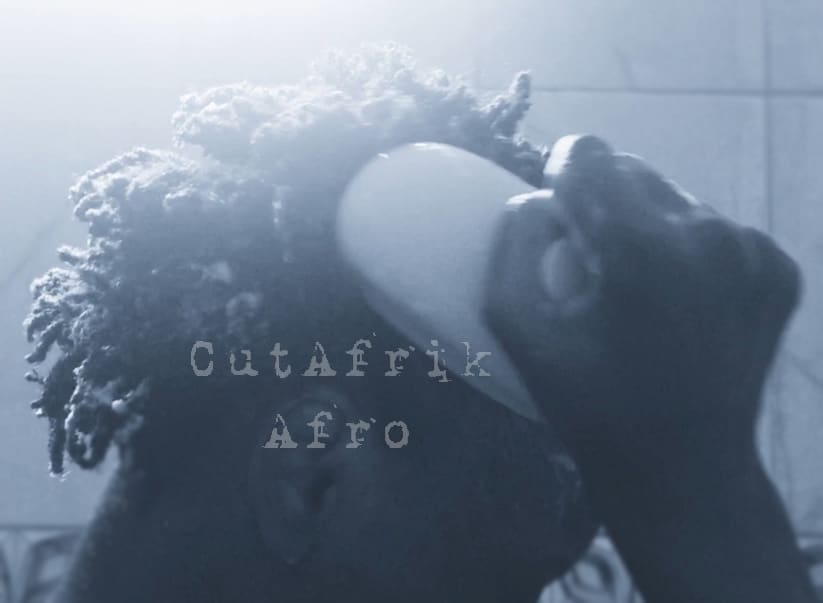 When clarifying, it would be even more effective to apply this technique, scalp massage. It is believed that blood flow helps to grow hair. Using your fingers, gently put pressure and light motions to immediately increase circulation to promote growth and rejuvenation. This will also exfoliate the stubborn debris on your scalp. You may opt for a Scalp Massaging Shampoo Brush to make your work even better.
*You might do a scalp massage every wash day and see what happens.
Deep conditioning treatment to maximize moisture and nourishment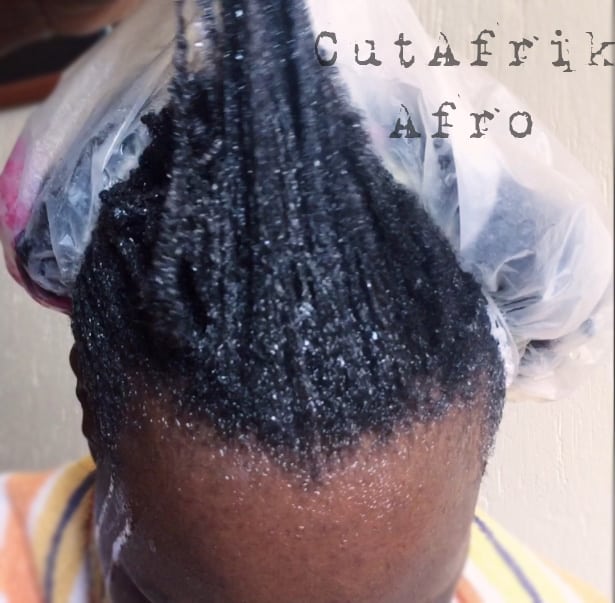 Your hair will thrive with regular deep conditioning treatment (2 to three times a month) because it provides hair with moisture, and nourishment, keeping your hair looking healthy and shiny.
I call it deep conditioning treatment because I mix my DIY deep conditioner (Okra) with Gelatin. That's the recipe.
MOISTURE, MOISTURE, MOISTURE is key for hair to thrive. Since okra is made up of close to 93 percent water, along with the protein that's in it, can serve as a great addition to any hair mask that you decide to make at home. As far as your hair goes, antioxidants are good for it because they help to fight off free radicals.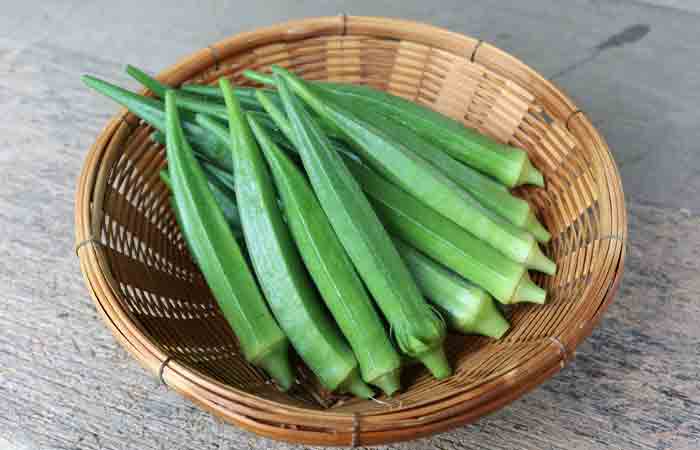 Okra is rich in nutrients that contribute to healthy hair. Vitamin C helps it produce more collagen which increases elasticity and reduces hair loss. Magnesium works to dissolve calcium deposits that can occur from hard water. Iron helps to increase blood circulation so that hair follicles can receive the vitamins and minerals that it needs. 
Okra helps to keep your scalp healthy by reducing itchiness and irritation which is always a good thing.
I cut 5 pieces of okra into smaller pieces, add about a quarter liter of hot water and let it soak for about 15 minutes, then sieve, and the result? A greenish, thick slimy (gel) liquid that now acts as a conditioner. 
Gelatin can easily be got at the grocery store. It's a hydrolyzed protein that penetrates hair cuticles to make hair smoother and stronger.
So I follow by adding 3 teaspoons of gelatin and letting it kind of soak in the okra gel for about 15 minutes or so. What you get is a beautiful deep-conditioning treatment paste. You may add a few drops of your favorite essential oils (I add 3 to 5 drops of mint) to help with maximum penetration. This essential oil is optional. The conditioning treatment still works without it. 
*The Protein soaks better in hot water.
Go ahead and apply this paste to clean damp hair, wear a plastic cap and sit under a hooded dryer for about 15 minutes. You may use a hand dryer if that's what is available. The heat maximizes penetration of the conditioning treatment. This is what we would call deep conditioning treatment.
Rinse your hair with lukewarm water till all the deep conditioning treatment is disappeared in your hair. 
*You can try a deep conditioning treatment every 2 weeks or once a month and see how your hair responds.
Cut the split ends to prevent breakage and allow room for healthy hair.
Most folks might think cutting split ends means getting rid of the beautiful length they have already. But there are great benefits to trimming your hair often. Cutting off your split ends prevents breakage and allows room for healthy hair to grow out. 
The two-strand method is one of the easiest ways to spot split ends. Brush each section smoothly and twist the hair tightly. Cut the ends of the twists that are abnormally thinning. You may do this two to three times a year or, as long as you see ends that are making your hair look sick you just know what to do. You won't regret it. 
*Use professional haircutting shears only to trim.
Twist Protective Styling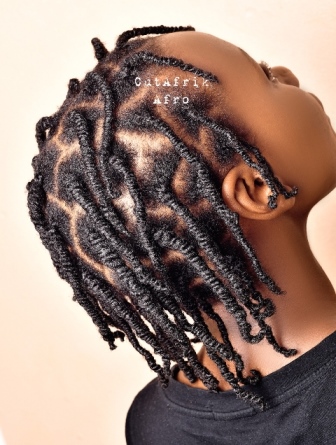 This style works almost for any hair length, takes short time to style, and requires minimal manipulation. Yes, the two-strand or three-strand twist is protective, because it is a low-manipulation hairstyle since you don't need to do much. 
When it comes to whether or not you should twist on wet or dry hair, think about the look you're going for.
When you twist on dry hair, you will get a more polished and stretched look, whereas, twisting on wet hair will look shrunken.
After wearing your twists for a week or two or even three, you can always take it down to achieve twist-outs which is another great hairstyle. 
With the above conditioning treatment, you are sure your twists will remain moisturized for over a month without adding moisture. 
Twist Maintenance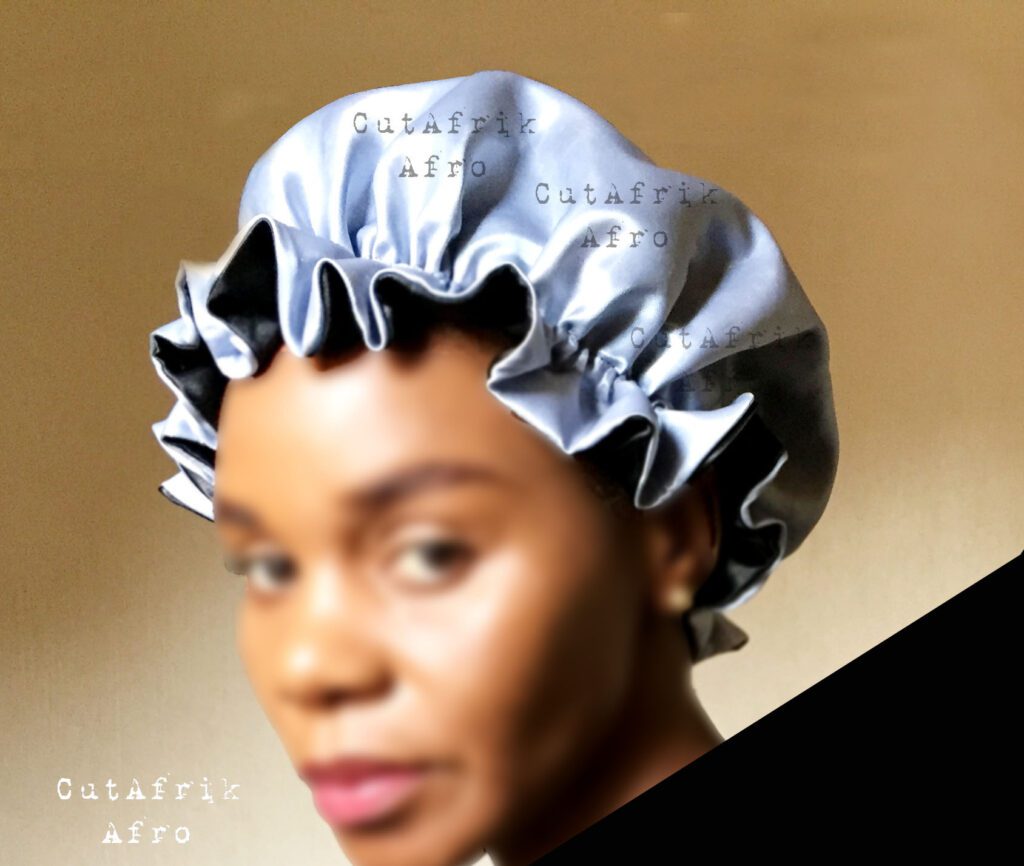 To prolong the smooth look of your twists, you should always go to bed with a satin bonnet or a silk scarf. This prevents the friction between hair and cotton absorbing materials hence keeping hair moisturized longer and preventing frizz.
Some prefer to wear a scarf for their hair to stay in one place and not move around so much while asleep.
I minimize how often I moisturize my hair because water temporarily expands hair and then shrinks it as water evaporates from your hair. The expansion and shrinkage will eventually lead to frizz. But if you have to moisturize, use a water-best hairspray that doesn't require rubbing the products on your hair as a cream-based moisturizer does, or simply mist hair with some water in a spray bottle. Little goes a long way.
*Washing your hair while it's in two-strand twists may cause it to frizz up, tangle, and start to turn into locs after you wash it. So you choose. 
You may try using dry shampoo instead massaging the scalp gently so that you don't disturb the twists.
Twist Out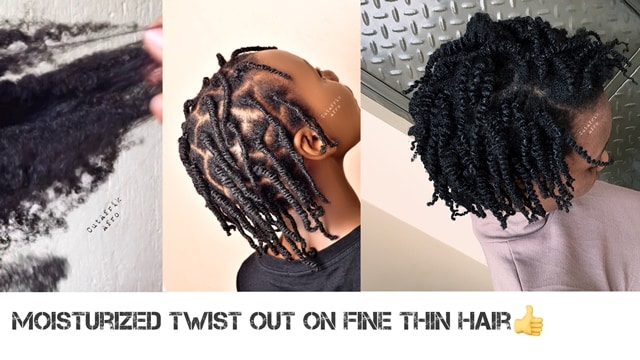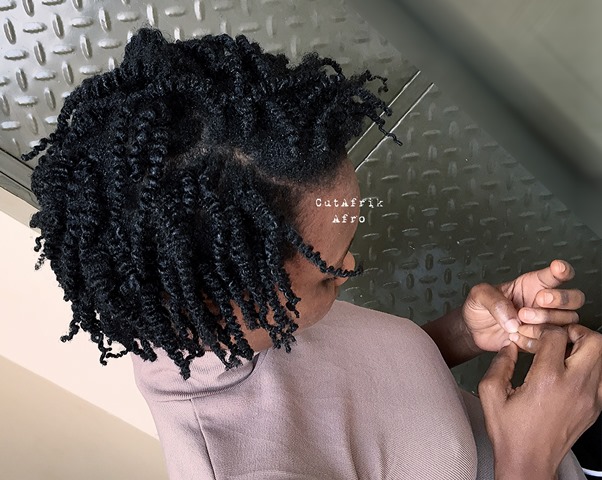 A Twist out is another hairstyle you could enjoy in your natural hair just before you cleanse. Using oily hands(fingers), gently separate the twists. If you like bigger / fluffier hair, you could gently separate each strand further until your hair is as big as you want it. To separate each strand further, I usually pull it so it helps me see where it naturally separates. Doing it this way will minimize unnecessary frizz. Note that the more you separate, the more likely you'll get frizz. Still, I love some measure of frizz so that my hair looks bigger and more natural. You choose.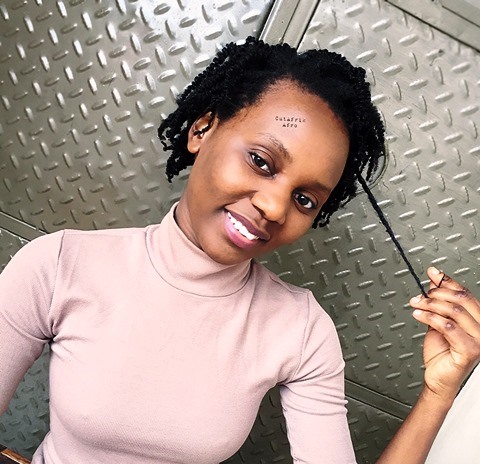 Watch complete video for this tutorial
How to maintain a twist out to last a week or so check here