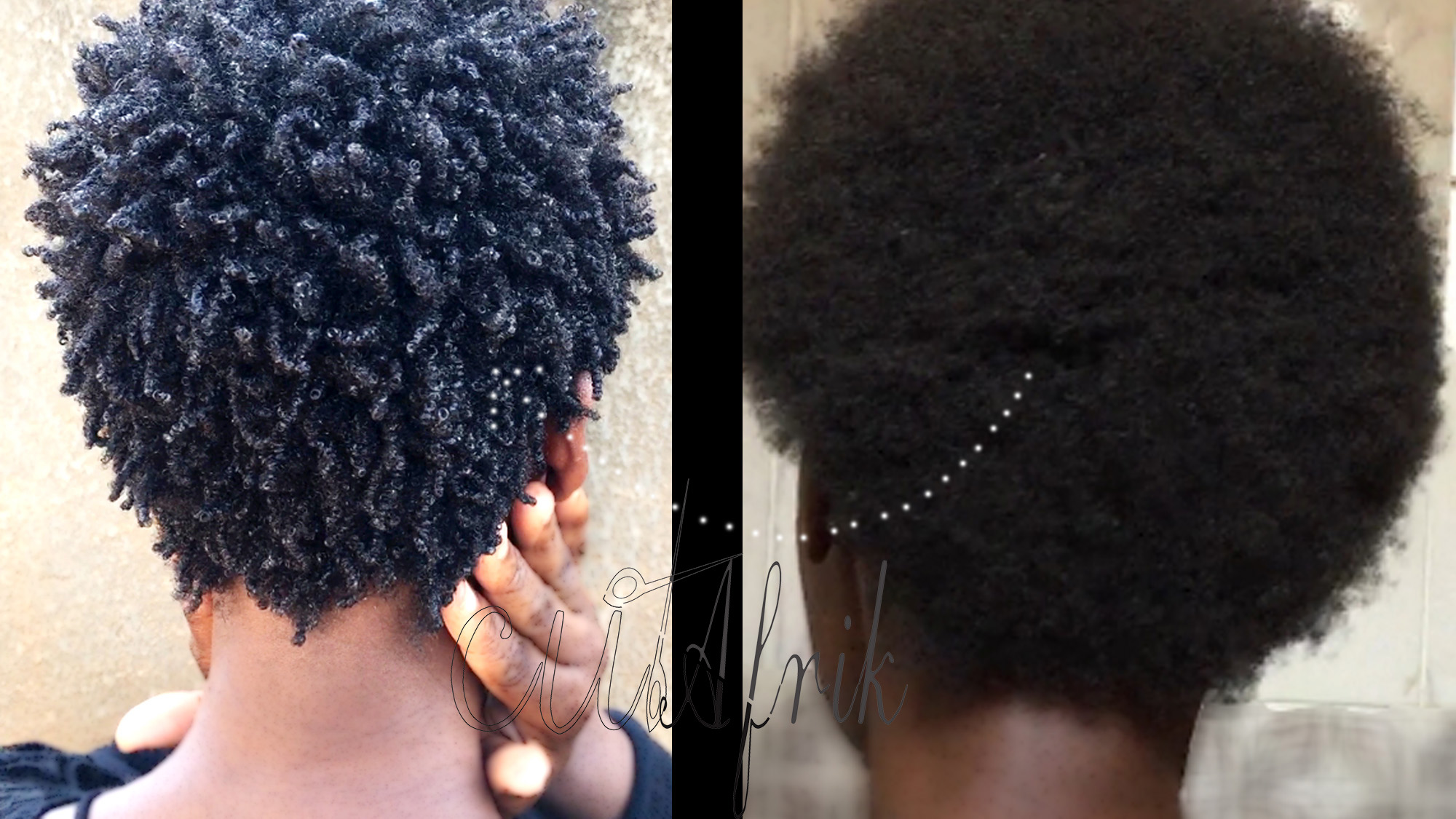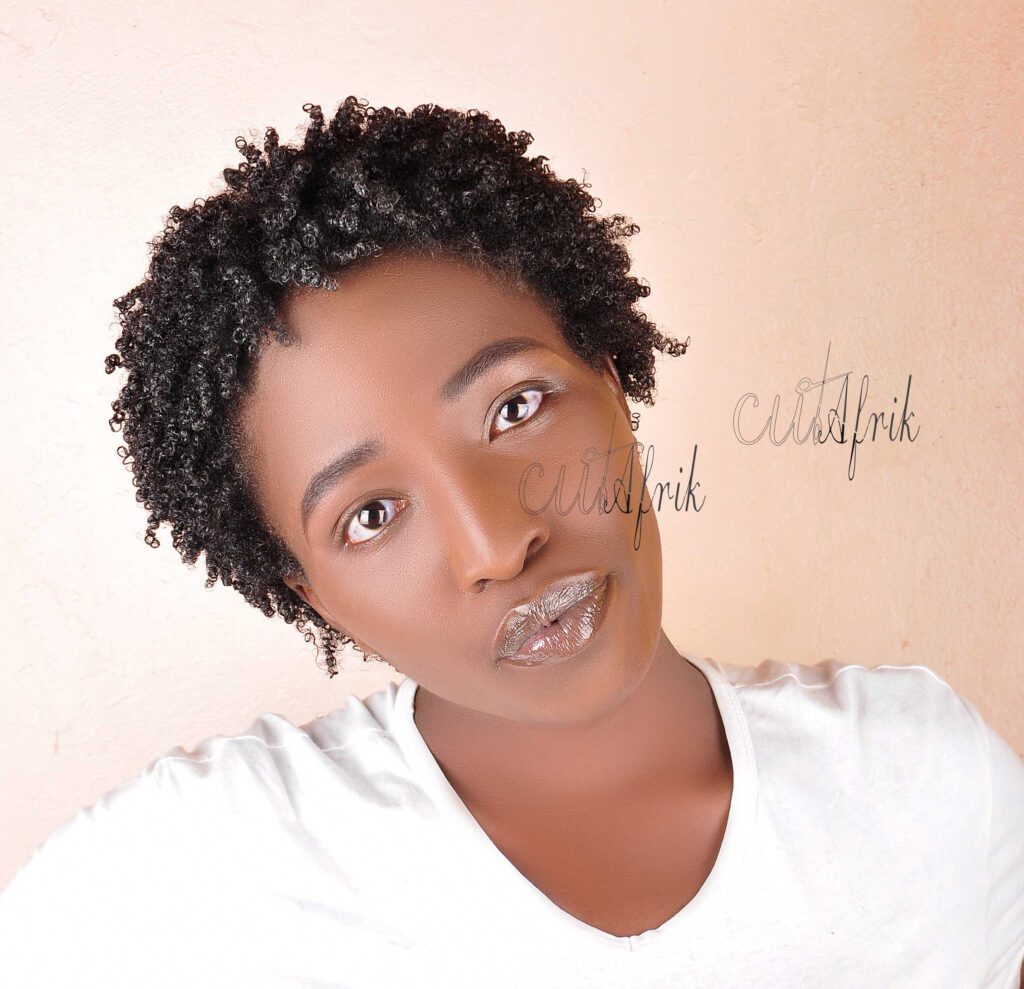 Do you struggle to achieve defined curls in your natural hair? Don't worry, you are in the right place. Remember each curly hair type has its own characteristics that may need somewhat different care and styling products. Below are steps and videos that help me and could help you too get your natural hair in a cute wash and go hairstyle. You will also learn how to maintain your wash and go style at least for a week. I hope you enjoy. Please don't forget to comment below. You can also share your experiences with this hairstyle.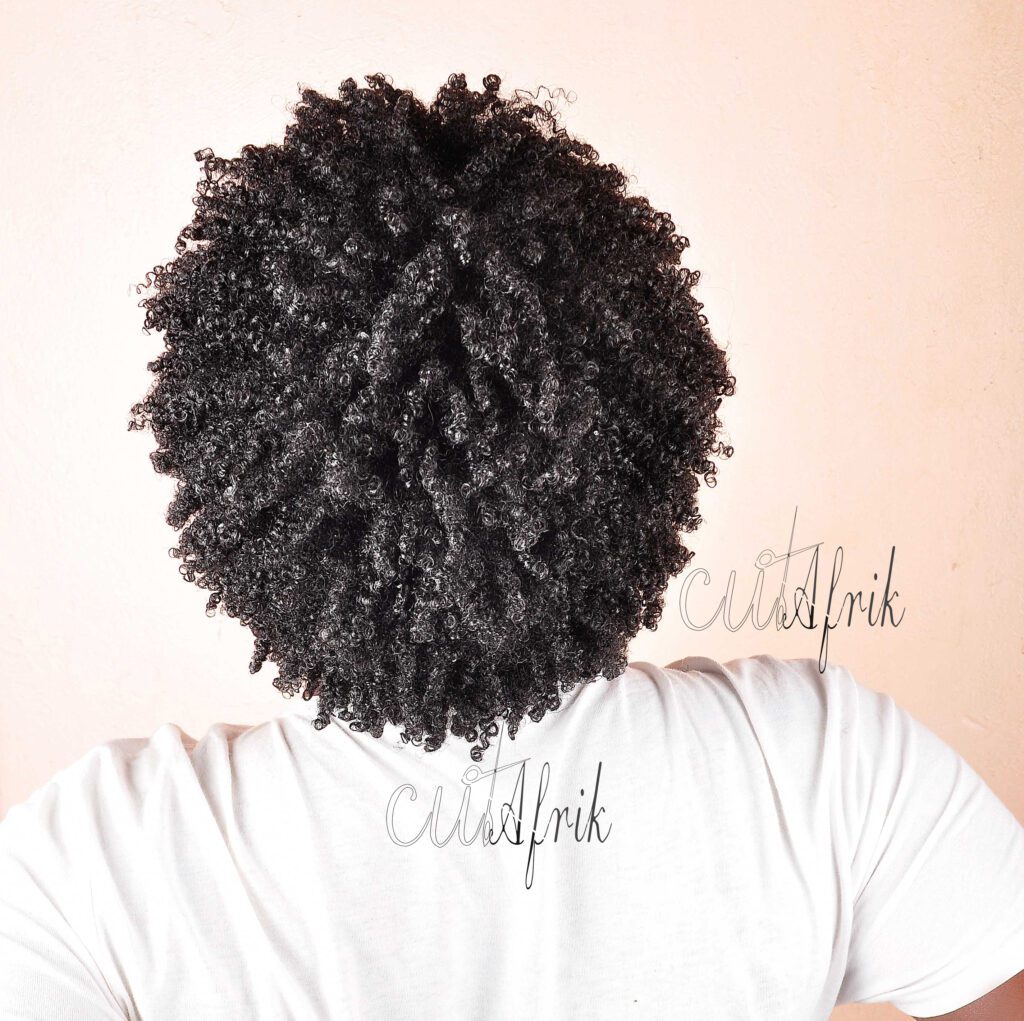 On cleansed wet hair, apply your conditioner
Your hair's inability to absorb product and react well to them could be as a result of product build up. So starting on clean hair is paramount. Use a clarifying shampoo. Clarifying is meant to thoroughly remove all product buildup, excess sebum, and debris from your hair. Clarifying shampoo is designed for use once or twice per week. The type of clarifying shampoo you choose may be based on some factors like; your hair type, whether it's color-treated hair, or chemically straightened or natural hair. So it's important to read the labeling and confirm what is suitable and what is not for your particular hair. If you wash your hair more than once a week then you'll want to use it in between your regular shampoo days. Follow up with your conditioner. Conditioner will help improve the feel, appearance and manageability of your hair. Your hair should be totally free of knots and tangles. It's vital to detangle your hair thoroughly in order to get the best definition. So the conditioner will help reduce friction between strands of hair to allow smoother brushing or combing, among other benefits like repair. Work the conditioner into the hair as you detangle. Use CutAfrik Afro Organic Hair Gel and Organic Oil as both conditioner and styling product. The lighter the product, the better.
Start styling on close to dry or dry hair
This may sound ridiculous but actually with wet hair, research shows that hair can absorb up to 30% of its own weight in water, which makes it weaker and more susceptible to damage from brushing and styling. So we want to take back the hair's molecular structure close to or where it is stronger and this will also allow room for more product to be absorbed. Just after washing, your hair has absorbed a lot of water and will therefore find it hard to absorb anything else. By allowing your hair to dry and let go some of the water, it will be able to absorb more product. Use a Microfiber Hair Towel or T-shirt to wrap hair so you can reduce the amount of water in your hair.
Use a styling cream or styling gel
A styling or curling cream is basically a mixture of cream and gel. The curling cream or gel is oriented to define your style (curls) and give it hold for some good number of days. It would serve you better to use a botanical gel or styling cream for maximum benefits. Use CutAfrik Afro Organic Hair Gel. It helps curls clump together and form defined spirals, coils, or waves. Rake your gel, cream, or other styling product through your hair gently, to encourage your curls to form. Be sure to coat each strand liberally with product to help curls clump together for a more defined, frizz-free look.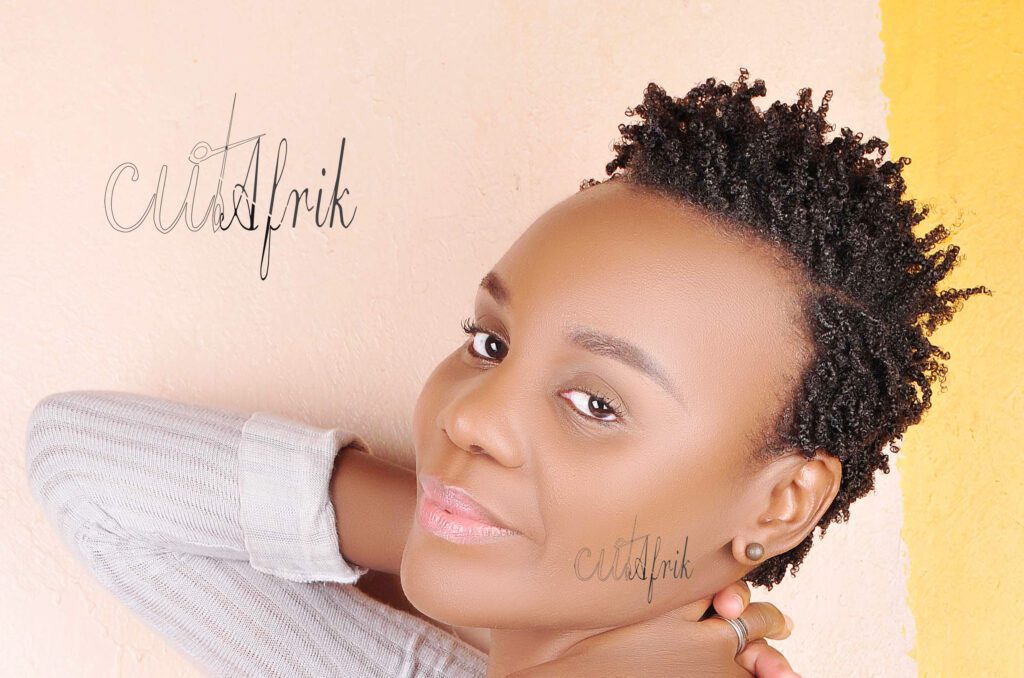 Work in smaller sections for maximum product penetration!
Smaller sections are another secret to definition. It will give better room for product to deeply penetrate into the hair strands giving you better results.
Let hair dry quickly and completely. How?
Study shows leaving hair to dry naturally can be more damaging than intense heat. As we have already seen, hair can absorb up to 30% of its own weight in water, which makes it weaker. Natural drying takes time, so the longer hair stays wet, the more the cortex swells and cracks, permanently damaging hair. To be specific, causing the cell membrane (The cell membrane complex is the material that glues hair cells together) to crack, permanently damaging the hair. Although using a hair dryer causes more surface damage than natural drying, using a hair dryer at a distance of 15 cm with continuous motion causes less damage than drying hair naturally. So blow drying the right way seems to be a better option since its quicker and will give you a more stretched voluminous and shiny curls.
Stretch and fluff for length and volume.
Using oily hands (fingers) gently smooth out the curls carefully to loosen them for bigger fluffier hair. Note that the more you touch your hair, the more likely it is that you'll get frizz.
Use a lifter to pick and fluff
Lightly lift roots with a pick being careful not to pull all the way through, and style as you please. Pick the roots if you must. If you naturally have bigger hair, then you may not tamper with the roots as your hair will gradually get itself together as the day goes. Add gel to sleek down the edges if you like. The result is a super defined wash and go that will retain moisture and definition for about a week.
The banding method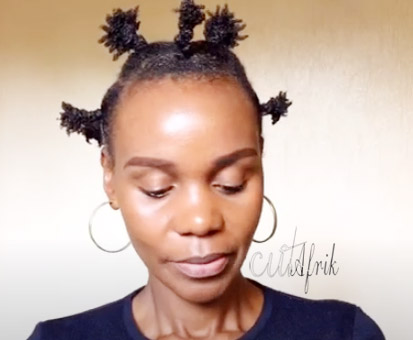 The banding method is simply tying bands around our hair, starting from roots to mid-length, without reaching the ends to keep the definition. After about 5 to 15 minutes, I remove the ties and follow with fingers and a pick to put everything right. The result is fluffy hair with definition. There you are ready to go.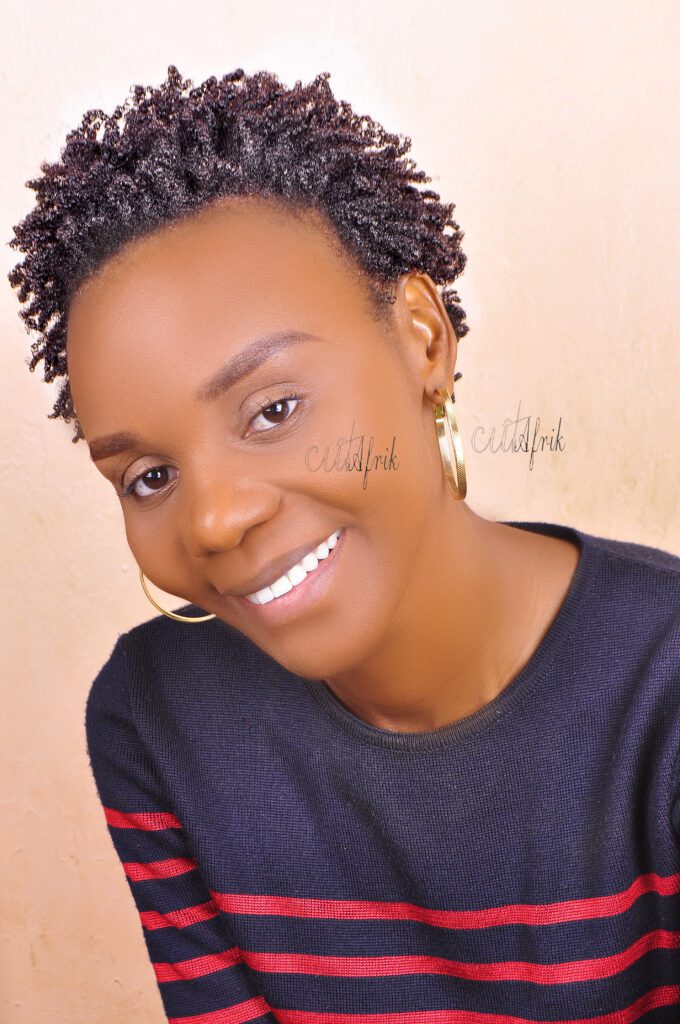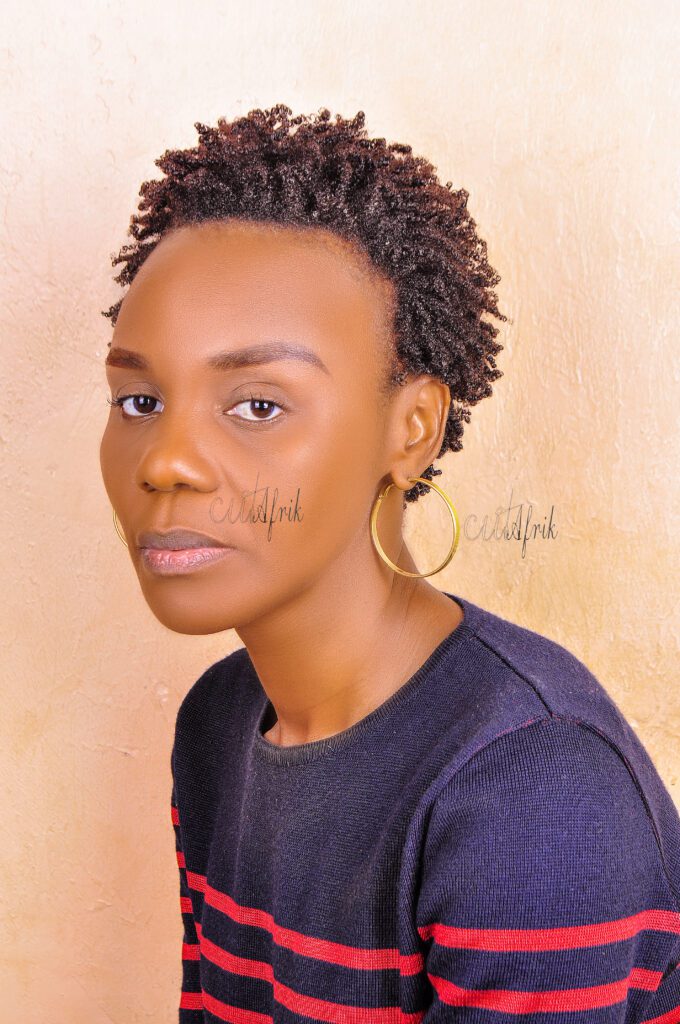 Personally I prefer using the banding method since my 4c hair experiences over 70% shrinkage. I would think the pineapple method is great for those with 3 types and not 4 types of hair. Pineapple method leaves my hair squished and smashed the next morning with wearied tangles and knots.
Note: Use satin or silk scrunchies or ribbons. I have had bad experiences with regular elastics. Regular elastics suck moisture out of your hair, gets your hair tangled up in the elastic and you will spend forever trying to untangle. It may also not give you the right length of your style.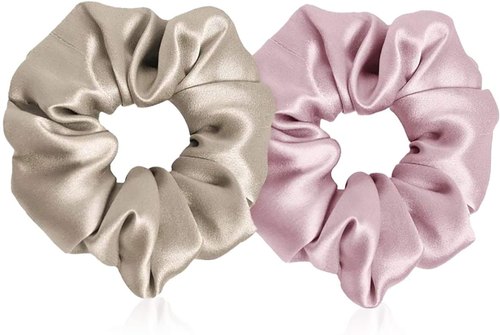 Heat method (Hand dryer)
This is the quickest way to stretch your hair and achieve length and volume. After this step follow with a pick and fingers if you see fit. Of course you are not going to expose your hair to heat often. So you want to tie hair with bands to maintain the length and volume.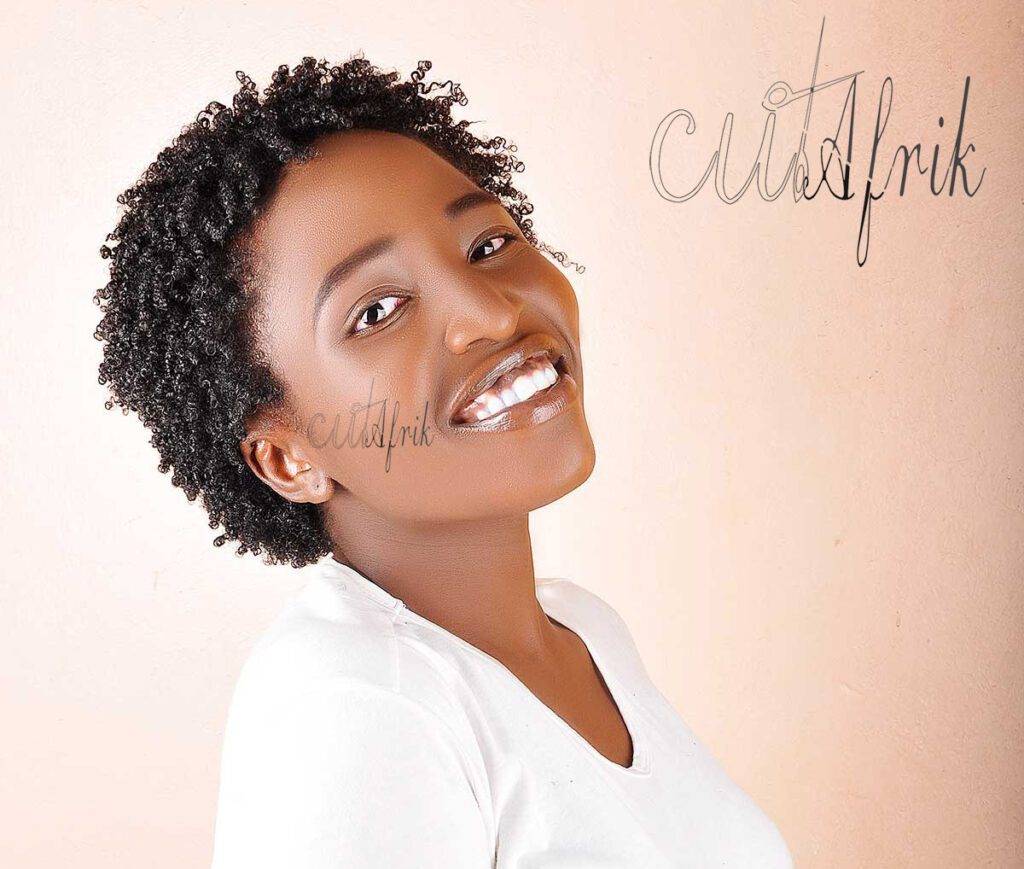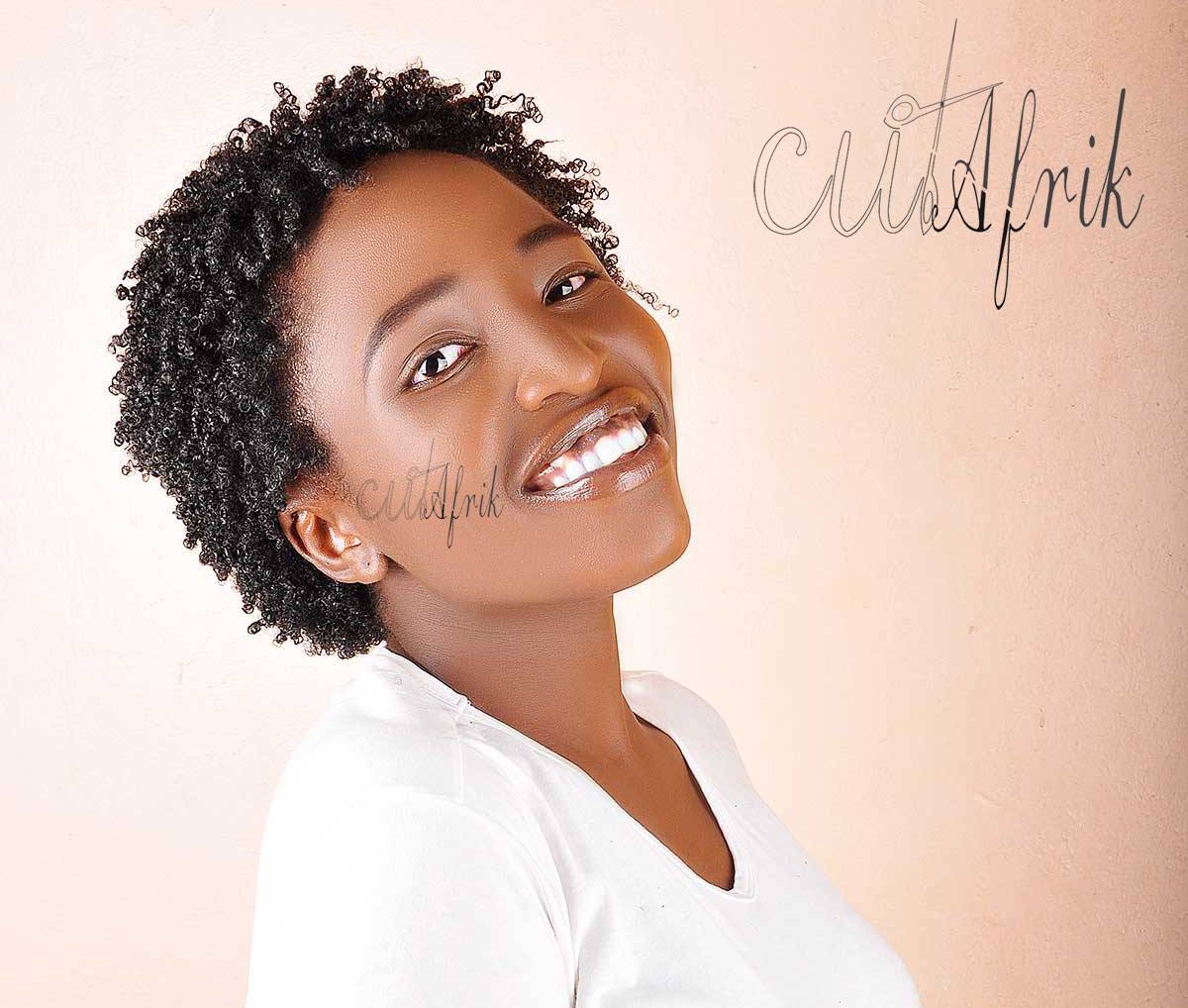 Maintenance
Use a satin bonnet or wrap or net to keep hair in the right place.
To maintain the style, I sleep with a hair net (allows my hair breath) but most people use a satin or silk bonnet or, wrap. In the morning you simply fluff with hands and add a lifter if necessary. You can gently lift roots with a pick and re-gel edges. You could spritz some water oil mix for refresh and shine, when necessary. If you didn't tie hair with bands to maintain length then you could use a hand dryer to stretch but everyday heat would not be healthy for your hair.