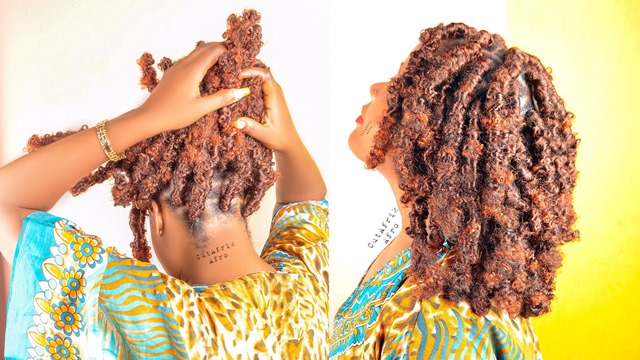 This hair is curly, and bouncy giving that messy characteristic loops that give Butterfly Locs their name. The rule is be messy while wrapping the hair. The messier and fuzzy the more stylish this hair will look, giving the locs their signature loops. These locs even look better over time. Below is how we do it step by step.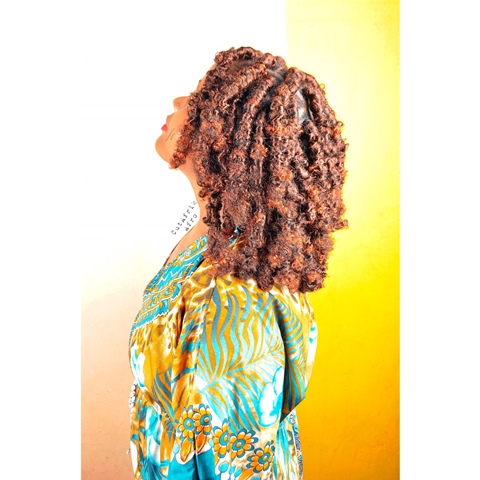 Start on clean conditioned stretched hair
Stretched hair is just easier for me to work with. You may put your hair in big twists the night before or blow dry.
Make small workable sections
Using a rat tail comb make small workable sections you are going for and apply and smooth edge control to sleek the sections so they are neat.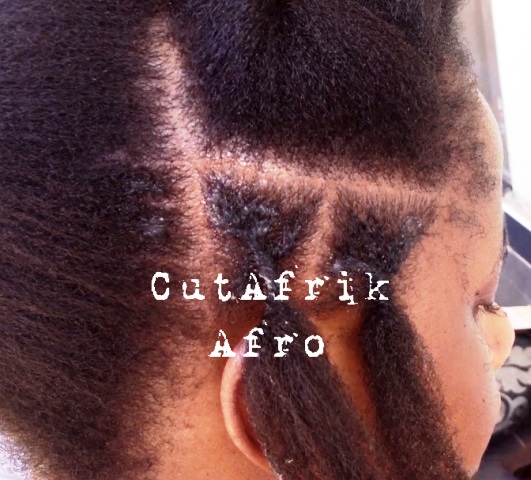 Separate and fluff the spring twist
If you are using spring twist or water wave hair, you will have to fluff it to give you that distressed look.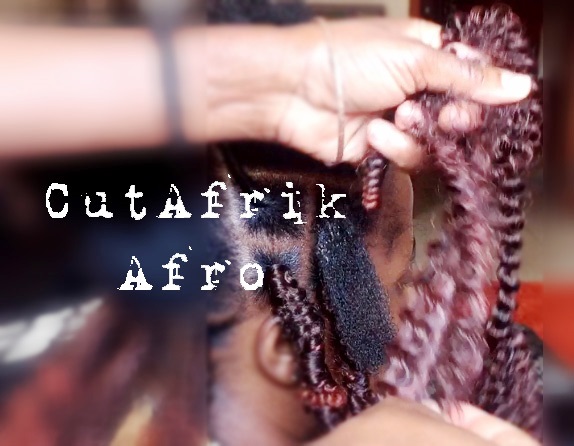 Start braiding 3 strands
Combine the braiding hair with your natural hair and start braiding (3 strands) up to about 1 inch. Starting with 3 strands braid helps create a firmer base for your loc so it could last longer. You don't want it to unravel so soon. And remember, have the extension hair have a shorter part and longer part when you start braiding. The shorter piece will be about the length of your loc when stretched and the longer piece will be used for wrapping which actually takes more hair. Some times you may have to add more extension hair just in case you run out of the wrapping piece.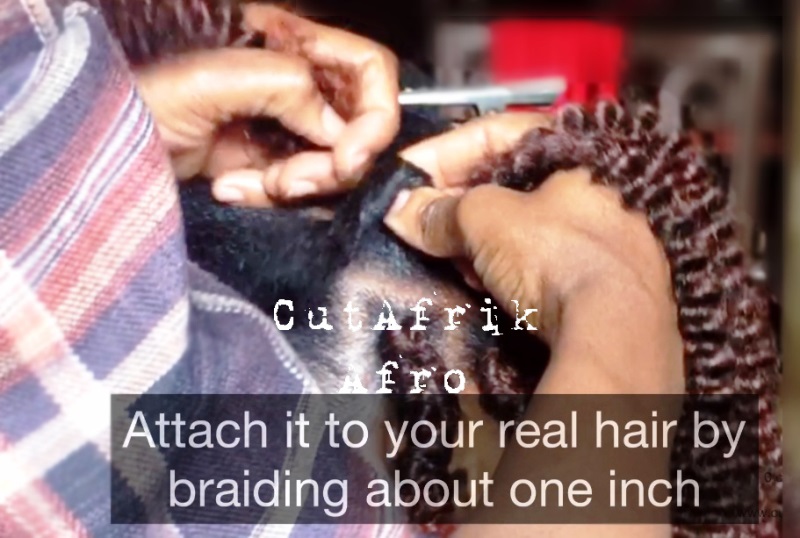 Start wrapping or winding
Combine your natural hair with the shorter piece and using the longer piece start winding moving upwards to cover the braided hair. Then continue winding but this time moving downwards to make your loc. After every few inches, use your thumb to allow some pieces poke out so you get more distressing.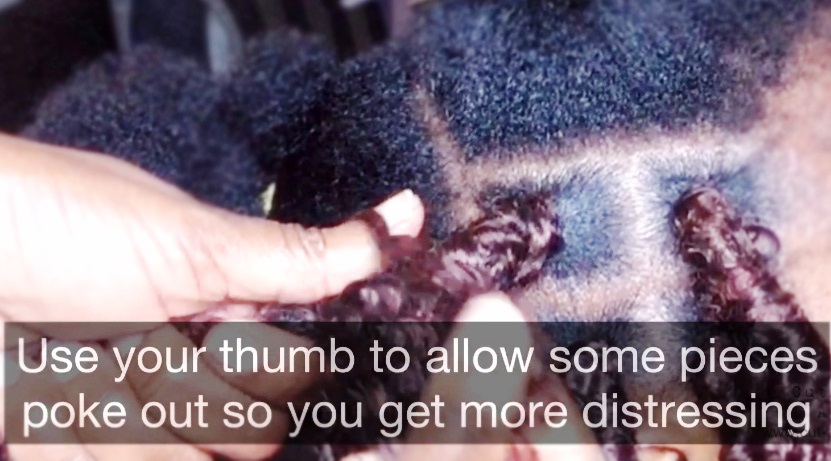 Seal the ends
Once you reach your desired length, you'll need to seal the ends. Do this by folding the remaining portion round your thumb and start winding upwards till you run out of hair. You may want to rub your loc gently with your palms to be sure the loc is sealed and secure enough. Well-done!
Watch videos below to give you a clearer picture of what it takes and please don't forget to leave a comment, bye.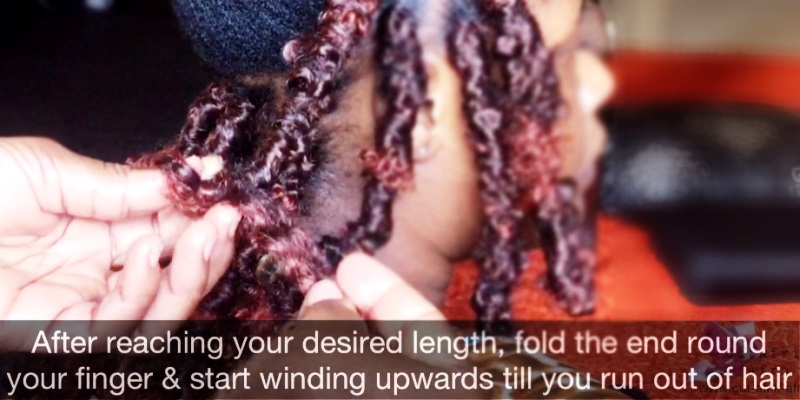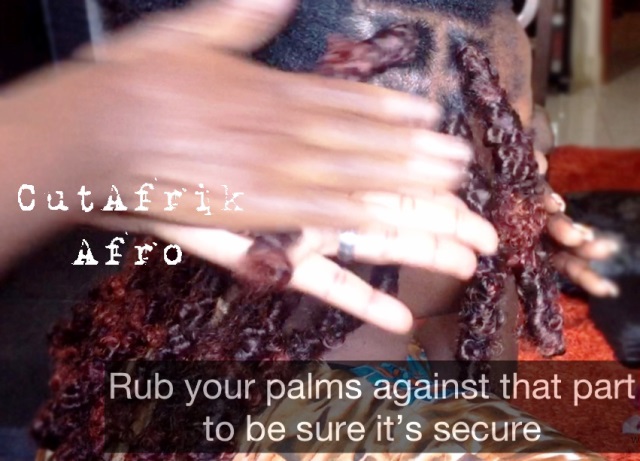 Watch video below on how to do butterfly Locs
Watch another video on another bob butterfly locs
Video on how to make your own spring twist braids for butterfly locs