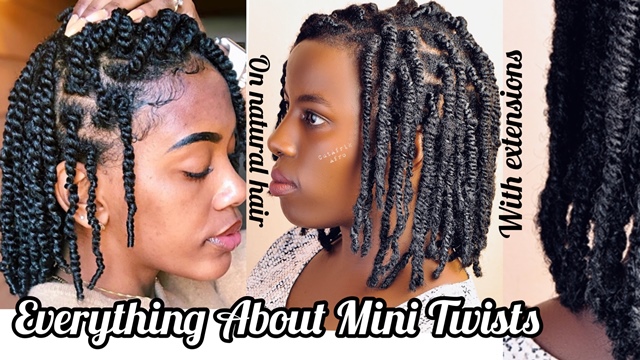 Short mini twist hairstyles are one of the best ways to form a beautiful relationship with your natural hair; get to know your hair; see how it behaves with different products, weather conditions, and other situations.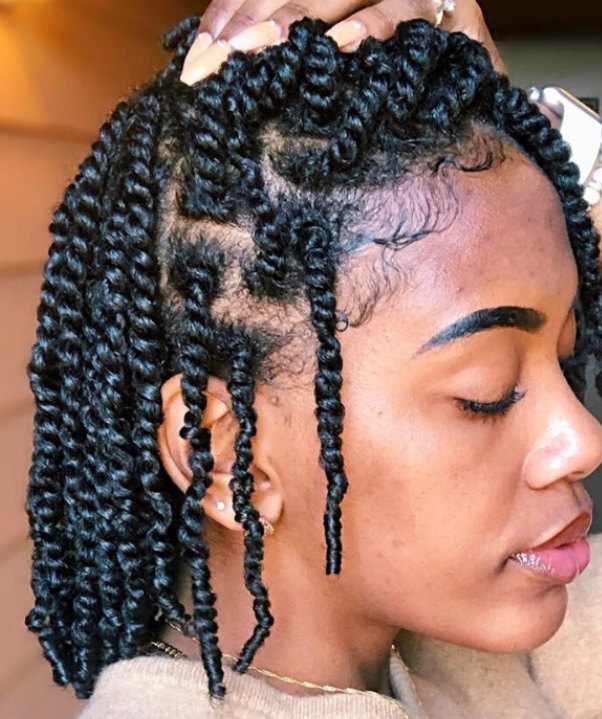 In this article, we are going answer common questions about mini twists that will help us get familiar with the style, how to do it, the pros and cons, how to add extensions, and how to make it last longer. Not forgetting a small beautiful gallery of mini twist photos to inspire you. Let's get started.
What are mini twists?
A short mini twist is an inexpensive protective hairstyle where we just need a break from extensions. They are achieved by dividing partially wet hair into 4 or more main sections then further subdivided into smaller subsections and twisted by wrapping two or three strands of hair around each other. It's a low manipulative hairstyle because you don't have to do much during and after installation.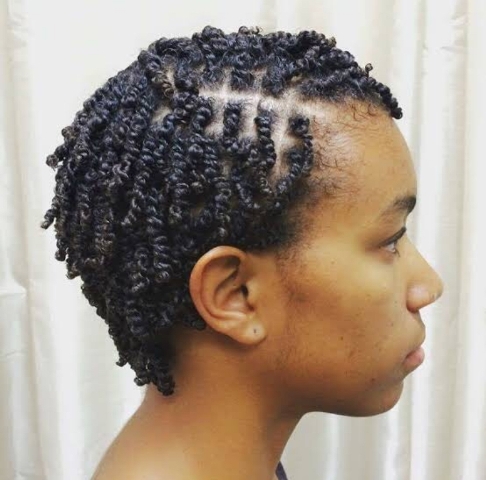 How do we wear mini twists?
Mini twists can be worn in a fringe, bun, bob, side part, middle part, center part, which all depends on the length of your hair, thickness and face shape.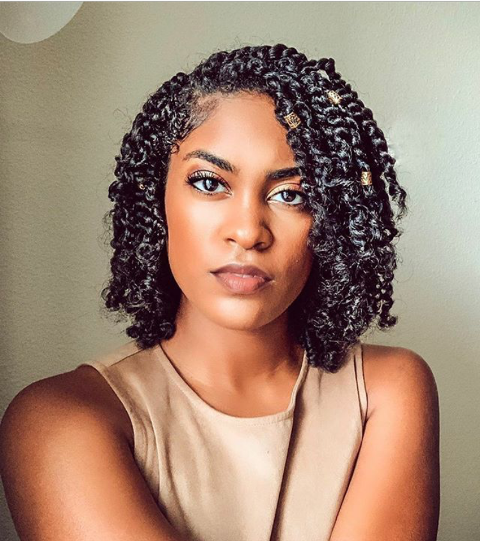 How do we install mini twists?
Before installing mini twists, you need to cleanse your hair, condition and get yourself a twisting butter. The common way of doing mini twists is by wrapping two or three strands of hair around each other
Should I do it on wet or dry hair?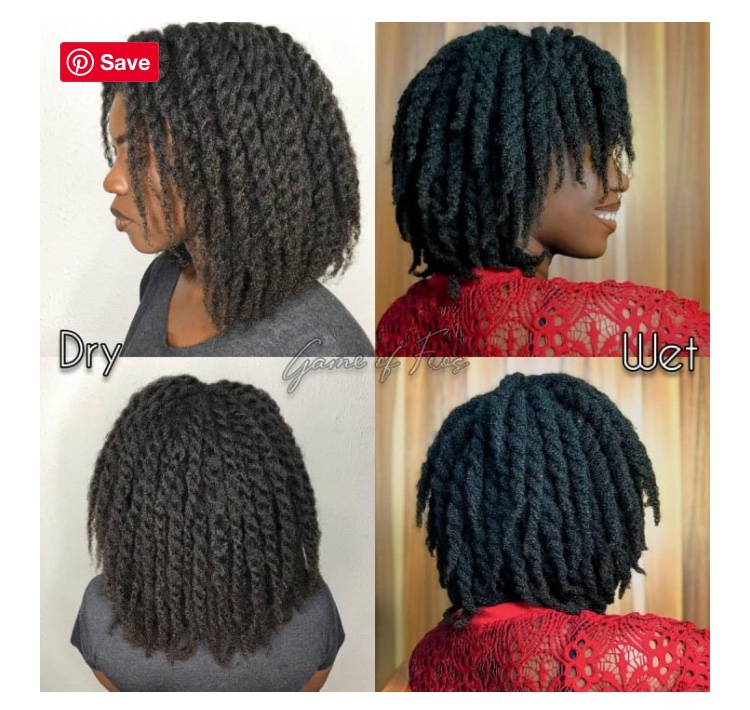 When you install mini twists on wet hair, you should expect shrinkage. So if you would love to show off the length of your hair with a more polished stretched look, you may stretch hair using a hand dryer or, put it in big twists the day before installing the mini twists.
The video below demonstrates how to get moisturized mini twists at home.
Can I add extensions on mini twists?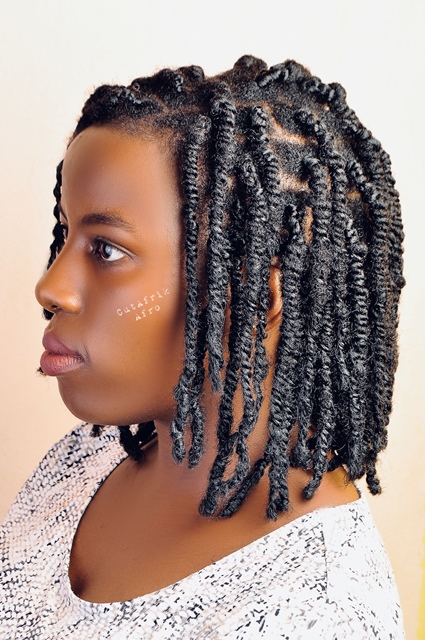 We may sometimes want them much thicker and slightly longer. This is when you may add extensions. Try to get one close to your hair texture and you could just pinch a little extension hair for each twist so its remains looking natural.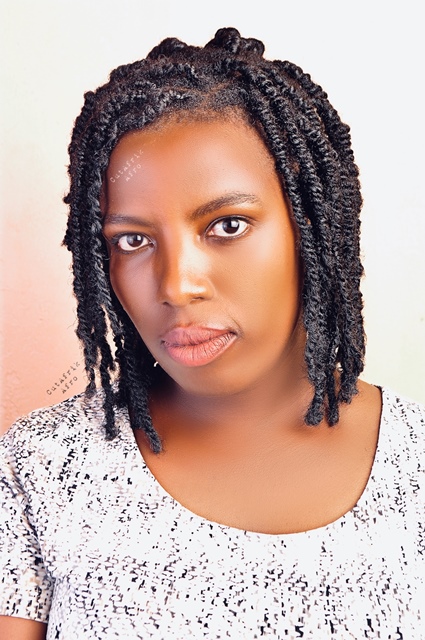 The video below briefly demonstrates how to install mini twists with extensions
How do I make mini twists last longer?
To prolong the smooth look of your twists, you should always go to bed with a satin bonnet or a silk scarf. This prevents the friction between hair and cotton absorbing materials hence keeping hair moisturized longer and preventing frizz.
Some prefer to wear a scarf for their hair to stay in one place and not move around so much while asleep.
I minimize how often I moisturize my hair because water temporarily expands hair and then shrinks it as water evaporates from your hair. The expansion and shrinkage will eventually lead to frizz. But if you have to moisturize, use a water-best hairspray that doesn't require rubbing the products on your hair as a cream-based moisturizer does, or simply mist hair with some water in a spray bottle. Little goes a long way.
*Washing your hair while it's in two-strand twists may cause it to frizz up, tangle, and start to turn into locs after you wash it. So you choose. 
You may try using dry shampoo instead massaging the scalp gently so that you don't disturb the twists.
What are the pros and cons of mini twists?
Pros
Inexpensive protective hairstyle
It's a break from from those tight extensions.
Low manipulation since you simply get up in the morning and go
Mini twists promote healthy soft hair growth since you don't have to over manipulate.
Allows access to the scalp and roots for better nourishment and cleaning
Easy to install and unravel (Less effort)
Takes lesser time to install and uninstall
Any one including you yourself can learn to do it.
Cons
Could get frizzy when exposed to humid conditions
Does not last long as extensions do.
So am hoping that with this article, you will be able to decide whether to adapt to this routine some times or stick to hiding hair in extensions year in year out. Let us know what you think about this article and also, we would appreciate further comments in the comments sections on any information we could have left out on this topic.