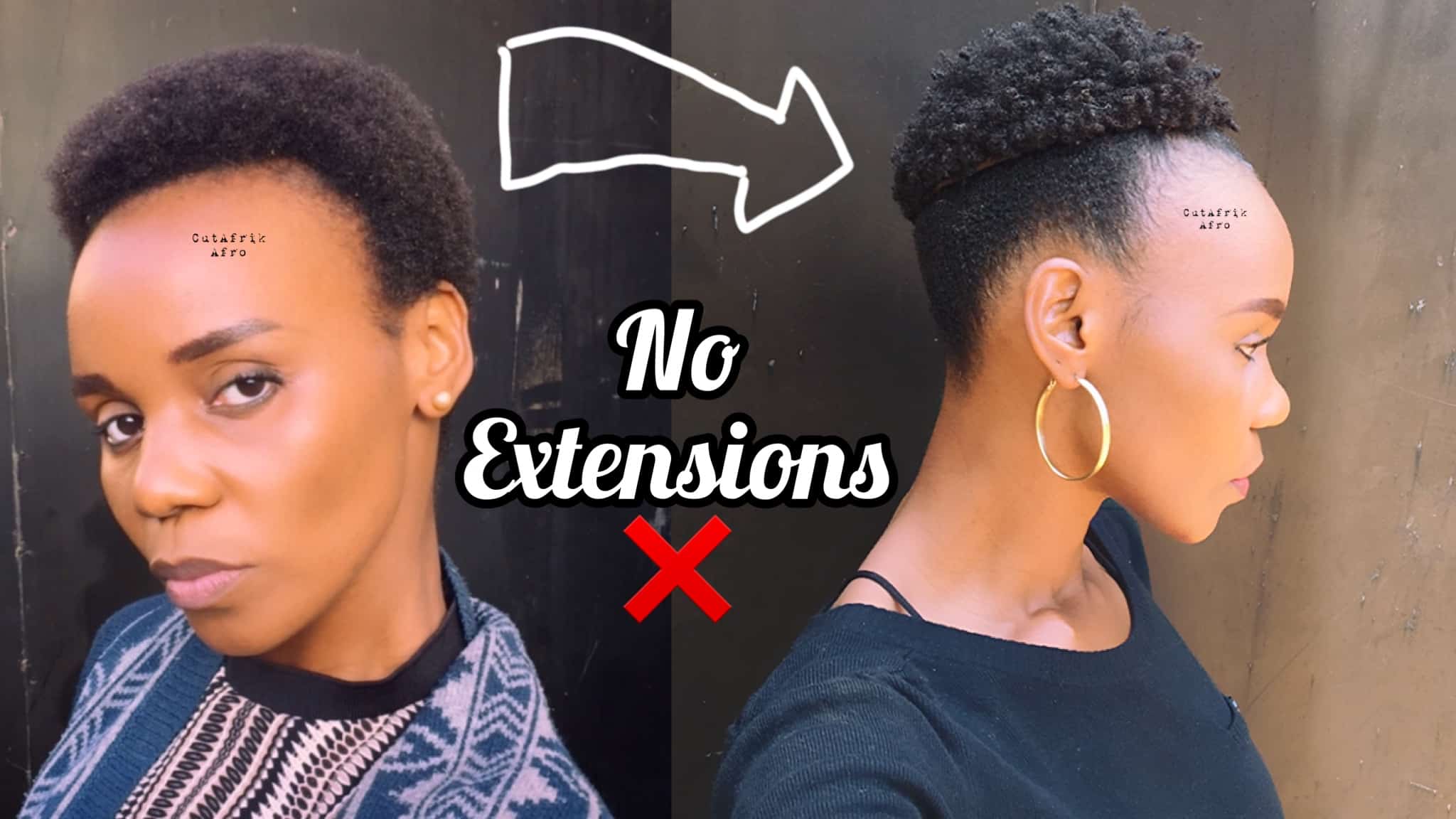 Be it a meeting, an evening out, a traditional event or even a bad hair day, a high puff short hairstyle can't go wrong. Whether you have a teeny weeny afro, or long hair, afro high puff is such an accessible hairstyle. In this article, I am going to demonstrate easy steps, break it down for you so you don't only learn to do it on others but also your own hair.
What You Need
Gel
Brush
Elastic Band
Bobby Pins
Lifter
A high puff looks great on old hair.
Remember not to wash your hair on the very day you are going to create the style. The dirtier it is, the more likely the hawk will cooperate. That's why most people do it in-between the week of a wash and go or twist out hairstyle. The old hair also gives a much thicker texture.
For your hairstyle to look healthy, bouncy, smooth and vibrant, it needs moisture. Moisture gives life to your hair. You want to avoid dry hair at all costs.
Start smoothing the gel round your hair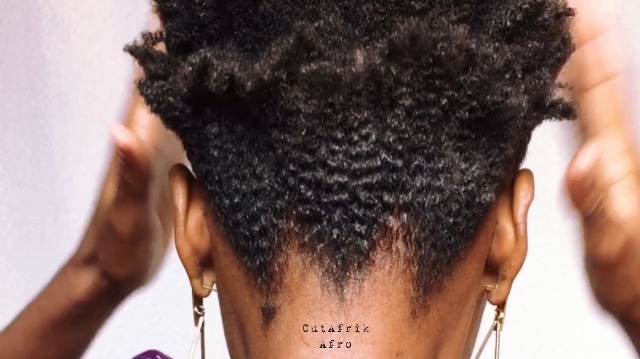 Now get your gel and start smoothing the hair from the back of your ear moving upwards all round. Brush hair to get the gel absorbed in. You may add gel to make certain you have sleeked the area well enough. Gel also adds more definition and shape to your puff, smooth down any flyaways and create a more polished look.
Use your elastic band to create and secure a puff
Place the elastic band at the back of your ear and gently slide it up to the position you are comfortable with or, up to the position your hair can start to hold a puff. I usually stop mine slightly above the occipital bone.
Now tie the band once and then tighten it round the the puff as you move it to the position you are comfortable with. Remember not to move your band so high as you may realize some chunks of hair getting out. I don't know if I have phrased this correctly enough for you to get the point.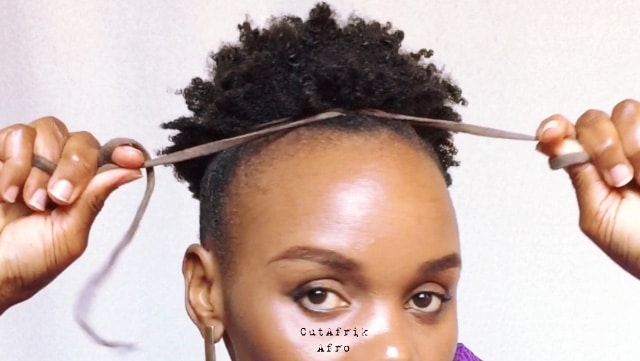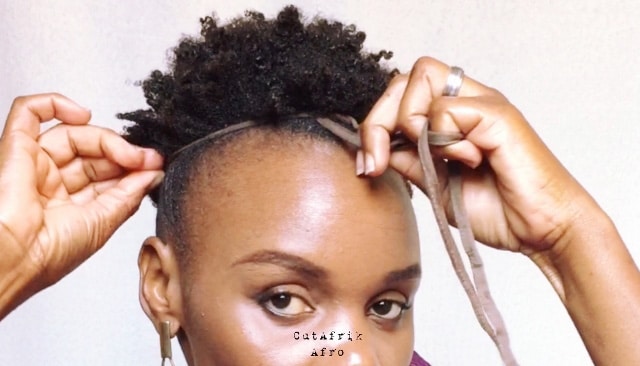 When I get to the position I want, I secure the hair elastic band with bobby pins. If you have long hair, you may simply tack in the elastic band on itself.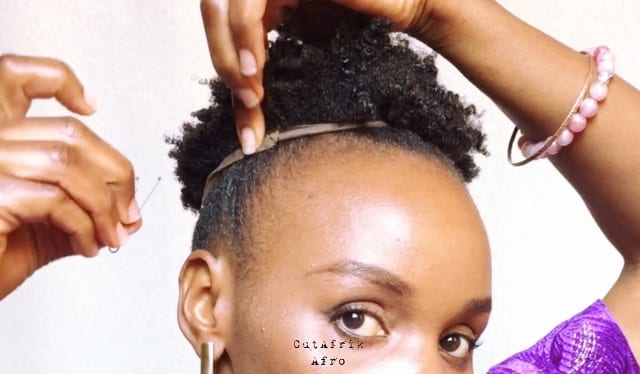 Tease the puff to add volume
Teasing the the puff gently with a lifter and fingers, enhances the volume and makes it look denser than it really is.
Set The Style
Use a scarf to set the style as this will also set the baby hairs for those who love sleeking the edges. You do this by wrapping the scarf round your head on the area you have sleeked then wait for about 2 to 5 minutes then remove the scarf and that is your high puff on short hair.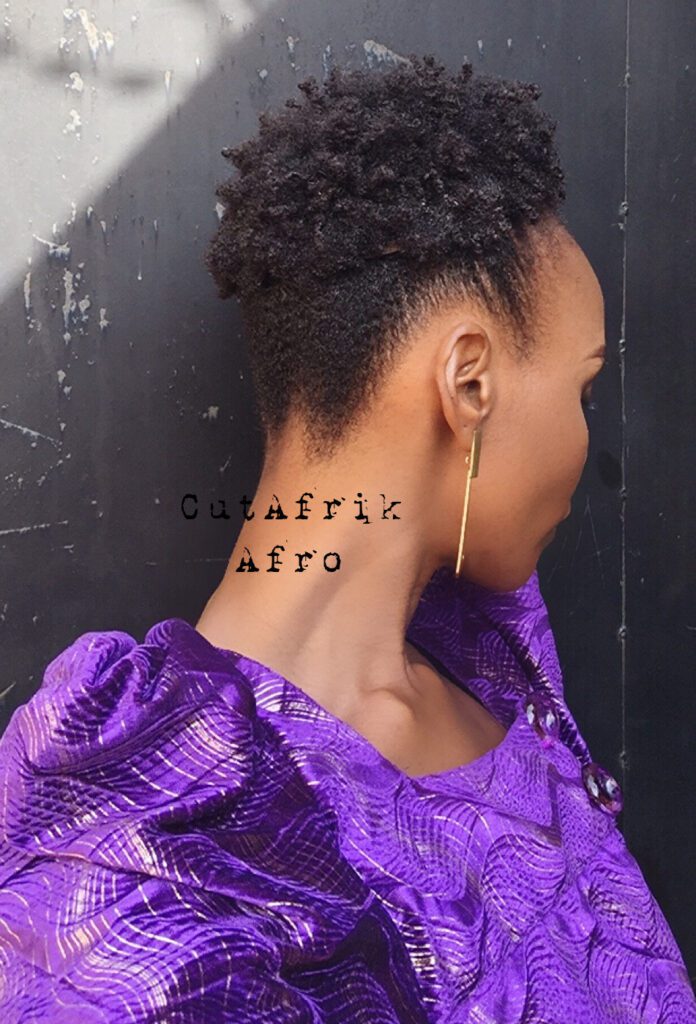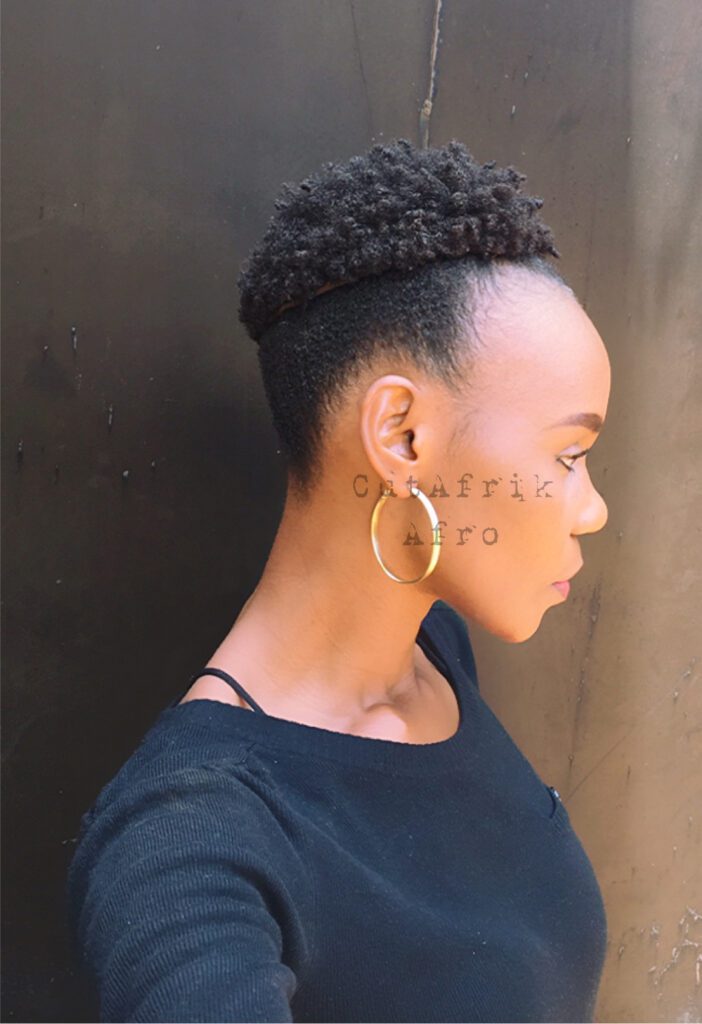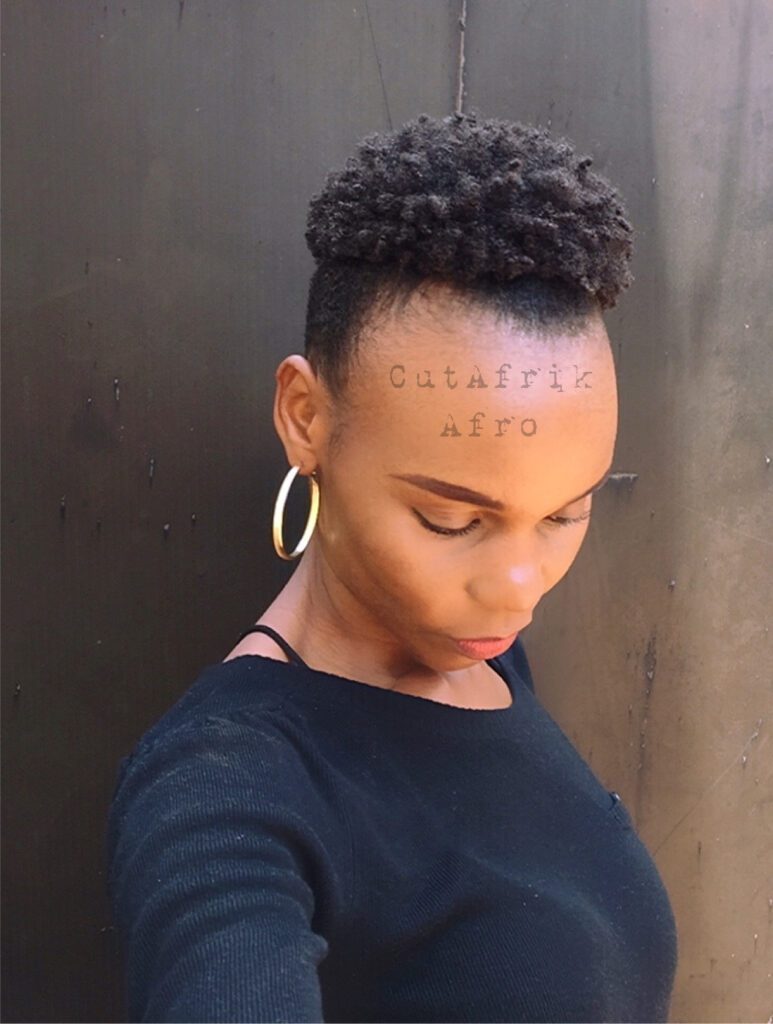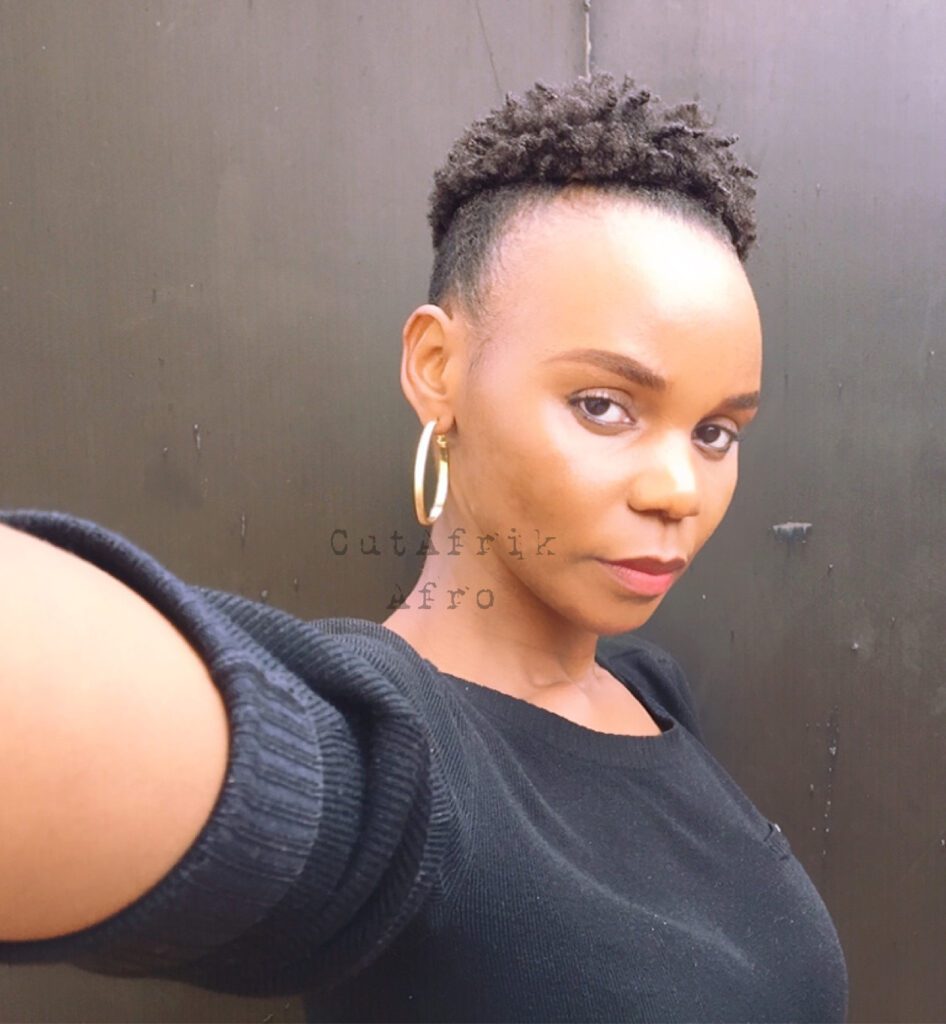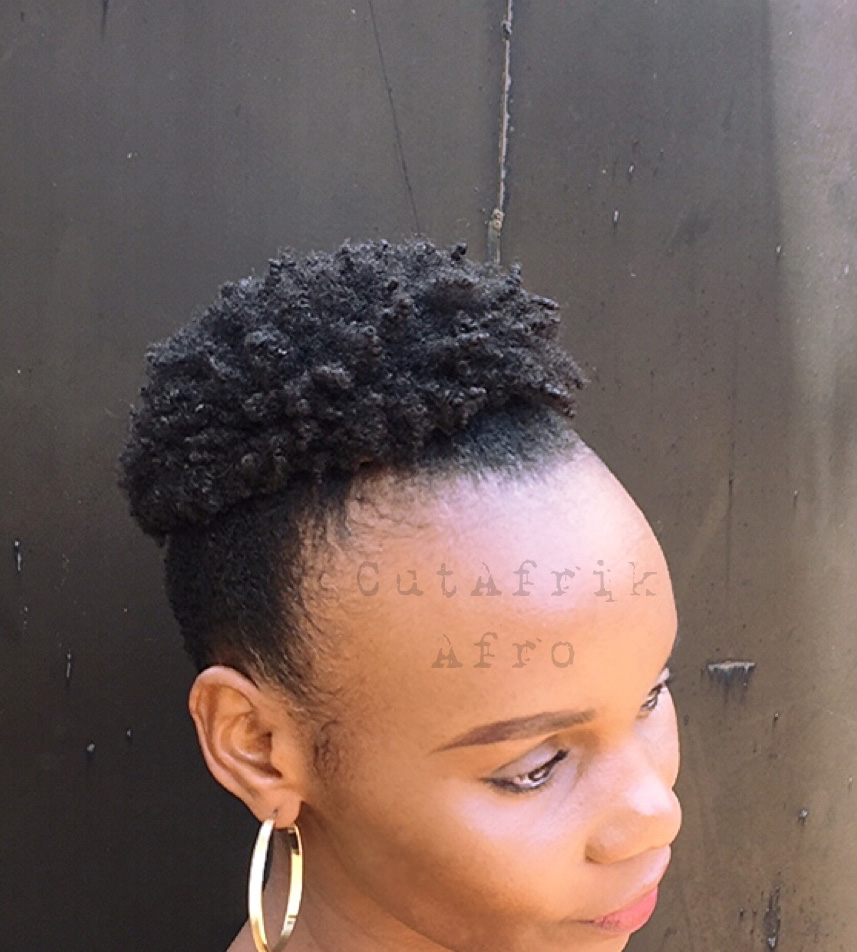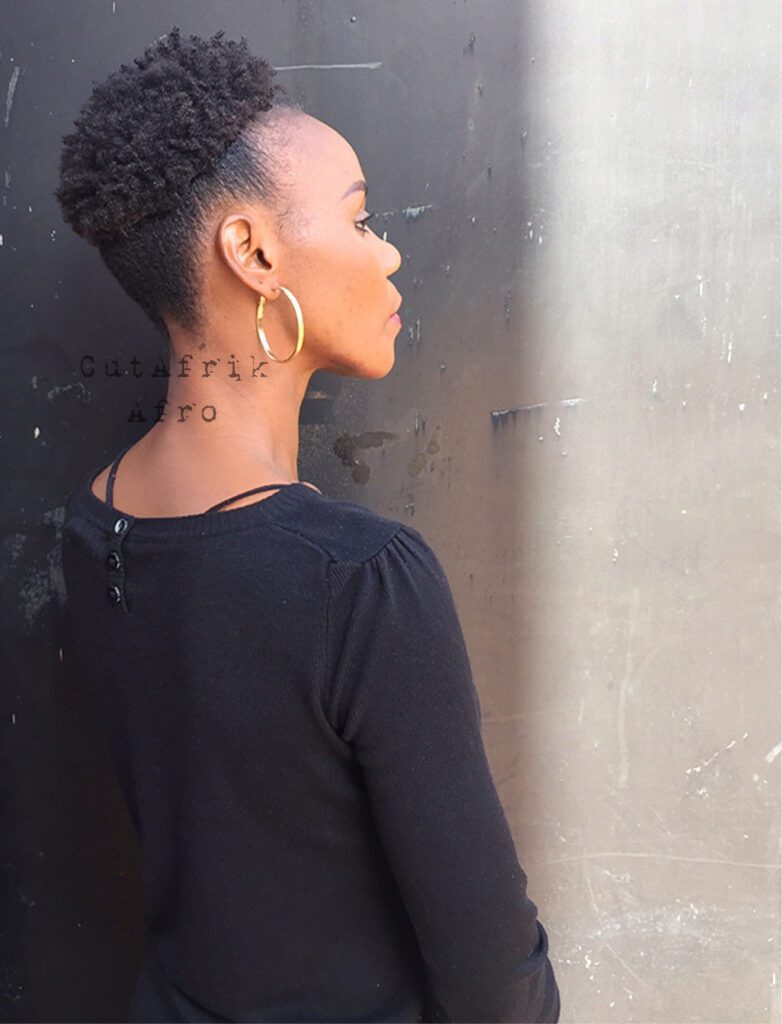 More photos will be here soon.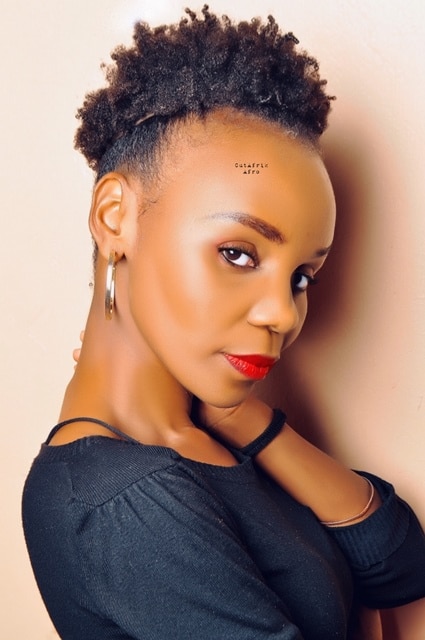 The video below demonstrates in detail how to do a high puff hairstyle on short hair. Enjoy