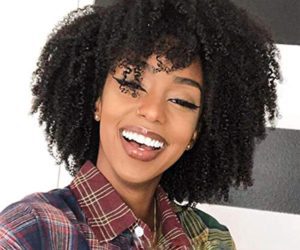 How Much Are You Spending in Your Natural Hair Journey?
You're transitioning to natural hair, and you are anxious about the cost that you are about to meet to manage natural hair (the money and time to learn how to style) or, you have great natural hair and feel you are spending too much already. Maintaining natural hair can actually be quit costly but worth for what we pay for.
Since most black women are embracing their natural hair, companies have also adjusted to producing hair products geared towards women with natural hair which are actually quite expensive because they are rich in natural ingredients that perform better, unlike synthetic products that cost less because of the cheap ingredients that are found in them such as sulfates.
The 2 Short Videos below will help give you a brief overview of how much the black community spends on hair products and protective hairstyles.