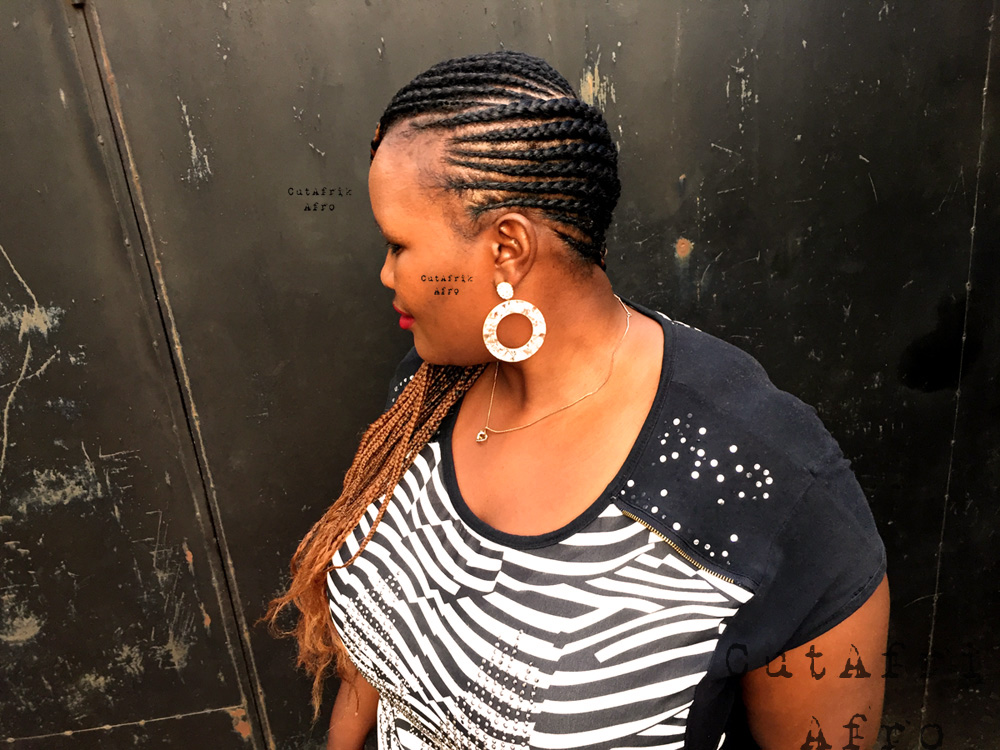 Welcome,
You could choose to watch video or read though reading gives more detail.
Cornrows are a practical way to wear, protect and add style to your natural hair. Remember your hair will be tucked away for weeks, a month or even a couple of months so you want to make sure it's in the best condition. We are going to discuss principles that will guide you achieve this hairstyle in the best way possible every time.
Shampoo Hair First
Cleaning your strands and scalp first is an absolute must before braiding. Use a clarifying shampoo to remove any excess residues. Remember with neat braided hair, your scalp will show and you don't want to show product build up at the very start of wearing braids. The scalp needs to be washed while the box braids are installed," says Dr. Marmur. "This starts the style off with a healthier clean scalp and reduces the chances of infection."
Do a Protein Treatment and Deep Conditioner
To prepare your hair for braids, It is very important to do a protein treatment followed by a moisturizing one. The treatment ensures that your hair and scalp are strong enough to handle the extra weight and tension of the braids. One of the major causes of hair breakage is dryness which makes the strands brittle. Conditioning hair helps infuse moisture into your strands not to dry out for the period you have the braids in. The best thing is to deep condition using a mask a few days before having your braids put in.
Oil Scalp and Strands
Oiling hair not only soothes skin but also increases the tensile strength of the hair, reduces frizz, breakage and makes hair overall more manageable. Oiling the hair strands seals in the moisture so that your hair does not dry out and also helps with lubrication of the shaft to prevent breakage. Not last but least, oil protects hair from heat damage in case you are for to blow out or stretch hair before braiding. Let hair dry completely before braiding.
Stretch, Blow Dry or Detangle Hair
Detangling will make installing braids easier hence minimizing breakage when manipulating.
Part your hair in evenly spaced lines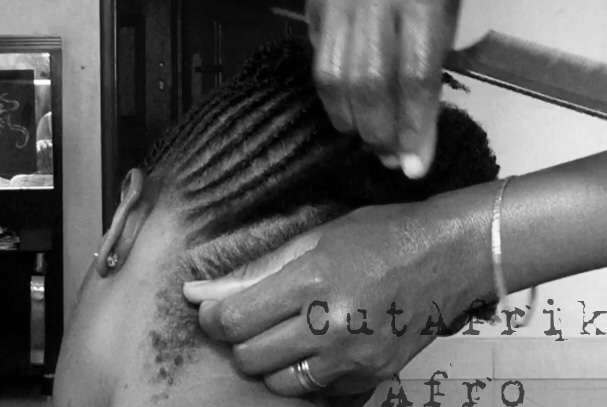 Using the tail end of a rattail comb, make clear size section you are going for.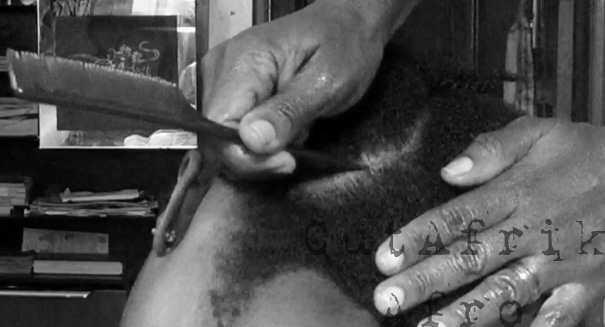 Thinner sections will result in thinner cornrows, while bigger sections will yield bigger cornrows. You do not want o snag and snap some of your tresses while getting braiding. The sections will help the whole hairdo look neat once it is done. Try to make your parts evenly spaced so that your rows are about the same size. Make sure you have clips to secure and put away other sections as you braid.
Use a wax or Edge Control
Add a bit of edge control along your hairline and the section you are about to braid as this will help you grip the hair easier, tame flyaways, give you a sleek look keeping your cornrows neat. After applying remember to comb your product through on each side.
Start Braiding. How?
Starting to braid with natural hair before feed in is an easier way to learn braiding. Use both hands to do this, with 1 hand holding 1 section of hair, while the other hand holds 2 separated sections of hair. Starting with either the left or right section in your fingers, move it below the center section, replacing the center with it. Then move the section on the opposite side so that it is in the center, and switch the current center piece with that side.
Feed In Braids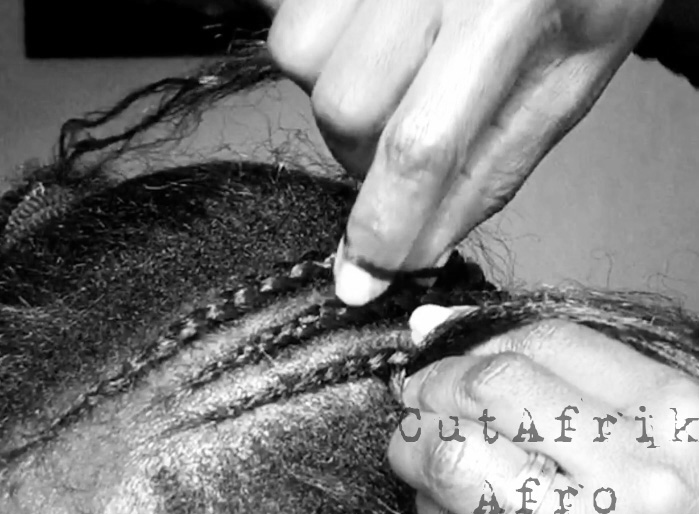 After braiding a small section of your hair about two, three times, insert small piece of braiding hair (the center of the braiding hair) in between your thumb and index finger like illustrated in the picture above. One strand of braiding hair should combine with the outside strand hair and then the other strand combine with the middle strand of hair as illustrated below and then braid one stich as you add your natural hair.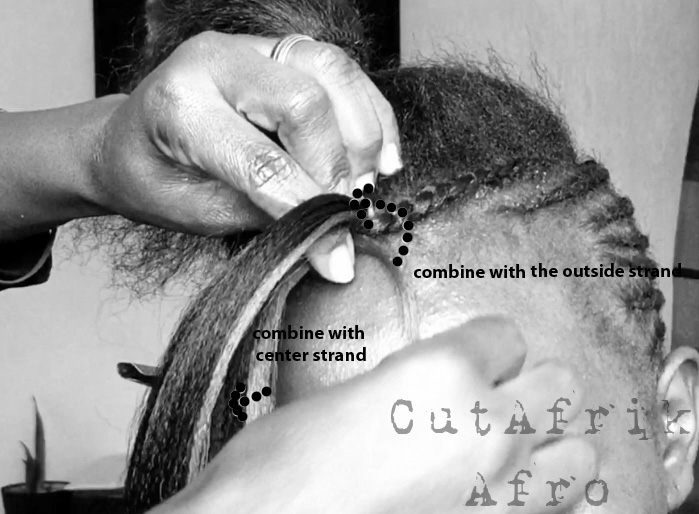 After the one stich, add another braiding hair the same way and keep braiding. You may gradually increase the size of braiding hair as you go. When you reach the middle of your braiding, you may stop adding braiding hair until the ending of your cornrow. If you prefer longer braids, you may again start feeding in braiding hair at the end of your cornrow
I will be adding more content on this. Meanwhile you can watch the videos to give you an over view. Question for you … how else would you find easy to do braids? Your comments are welcome below.