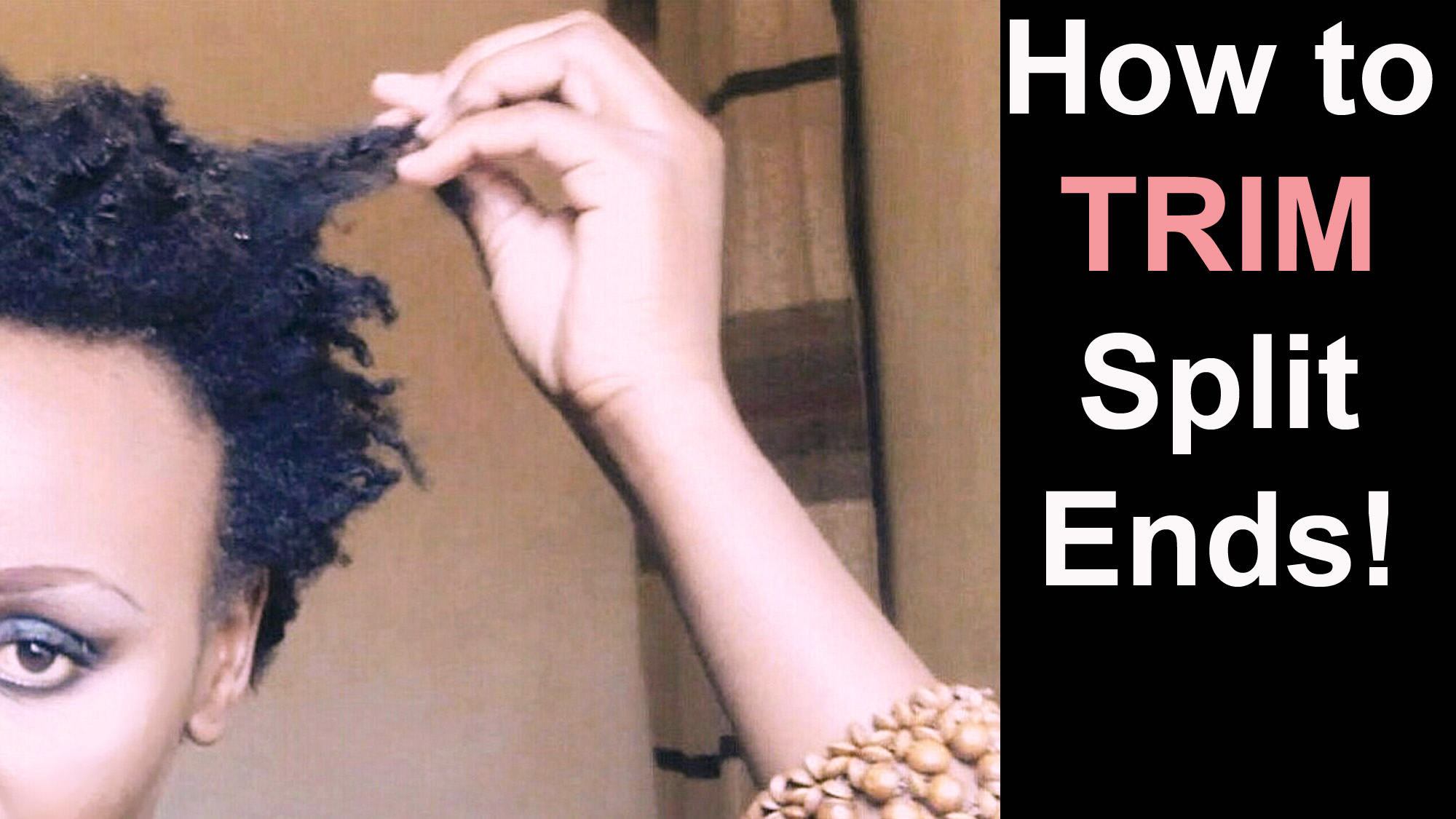 What are split ends?
Split ends are the frail, thin, hair splits at the tip in comparison to the rest of the strands. Split ends can't be repaired. The only reliable way to get rid of them is to cut them off. According to Salon Eva Michelle, "It's better to let go of the ends because hair can seem to break faster … than grow from the scalp."
Though the hair at the tip is much older and therefore weakest, using hot tools, coloring, over manipulation of hair, hush Chemicals, and whether conditions, etc. can further increase damage resulting into split ends. If we wait longer, the splits may progress all the way up to the shaft. So whether we want it or not, somehow all of us will have to get rid of split ends at least every 8-10 weeks to maintain shape and minimize further damage.
Below are 5 steps and a video of how I trim split ends on my own hair.
Step 1. Section Hair
I separate my hair into smaller sections to work with. This helps give more accurate results.
Step 2: Detangle Hair
Apply butter or gel of your preference into each section before trimming to detangle hair easily and then comb through to make sure there aren't any tangles.
Step 3. Twist while stretching each section
Twist while stretching hair as though you are gonna make bantu knots while living a rasonable gap between hair and scalp. Leaving gap between hair and scalp will help minimize tension and not weaken strands.
Step 4. Trim The ends where you notice hair starting to thin
Now trim the ends where you notice hair is starting to thin. Use hair cutting shears and not regular house scissors. It may start from taking off just an eighth of an inch of hair or more depending on where your split ends start from.
Step 5. Make a two strand twist for finished section to create room for next.
Make a two strand twist to keep the rest of the sections you have trimmed out of the way giving enough room for the sections that are not yet trimmed.
Now you will realize strong healthy hair and improved overall appearance.
Disclaimer
I am simply showing you how I trim my own hair tips at home to save some $ and I generally feel I understand my hair better than anyone, so I do whatever I want with it myself. This does not necessarily mean that you have to do the same. Trim your hair only if you are sure you will not get so emotional when you make mistakes the first time. It's a learning process so some times things may not just work the way we wanted. If you are scared of regrets please visit a hair specialist on this technique.
Thank you for reaching here with this post. I hope it was helpful and please don't forget to leave a comment below.
Enjoy your thick healthy hair look after trim!