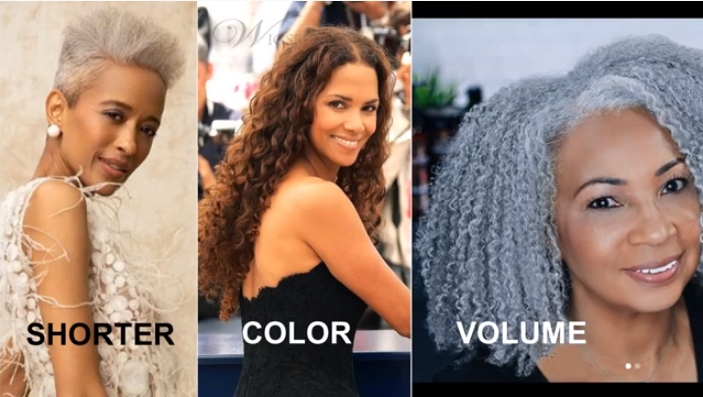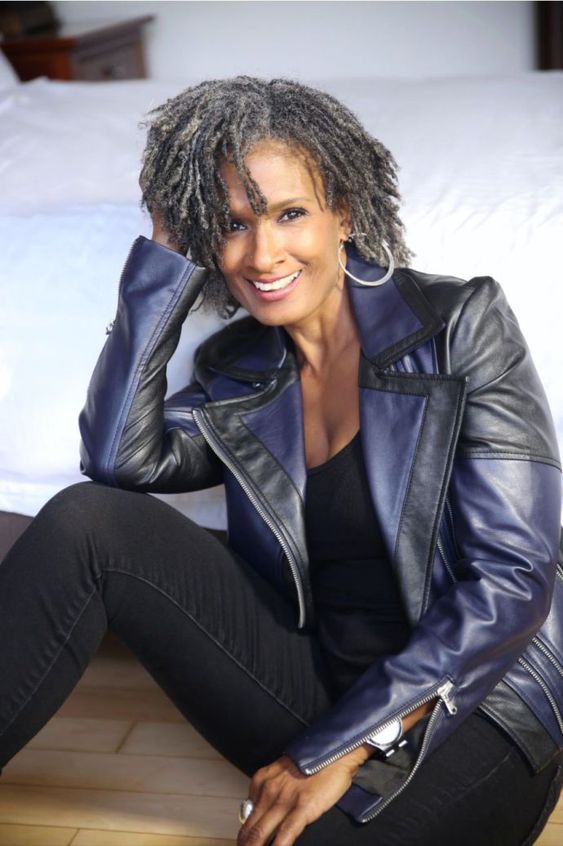 Are you 40, 50, 60, 70, you are in the right place. This article will help you pick hairstyles to make you look younger. It's all about flattering and working with volume, your face shape, color, skin tone, and even your body structure. Lets get into the details.
MAKE IT SHORTER
Longer hair can be ageing as we get older. Shorter hair is livelier and tends to lift the face as opposed to having really long hair, which can draw the face down. So it might be worth considering a cut.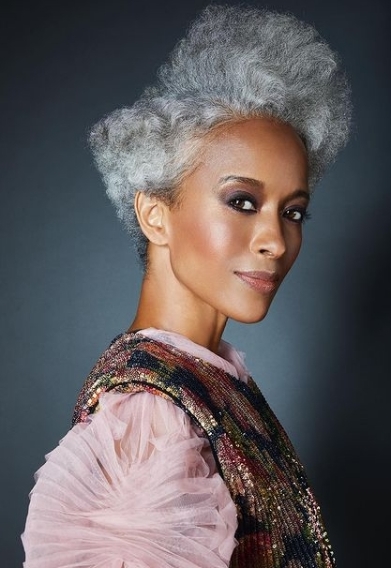 COLOUR
For those who prefer longer hairstyles, there is an exception. Certain colors can brighten your look and make you look more youthful, while others could make you appear older or sick.
Jamie Stevens explains, "The pigment in both your skin and hair lightens as you get older, so what suited you in your 20s can actually wash you out in your 40s and beyond".
So if the hair is colored in the right tone, with respect to your skin tone, long hair could definitely give you a youthful feel. Yes color could make hair appear fuller by creating an illusion of depth hence, adding more dimension to your look.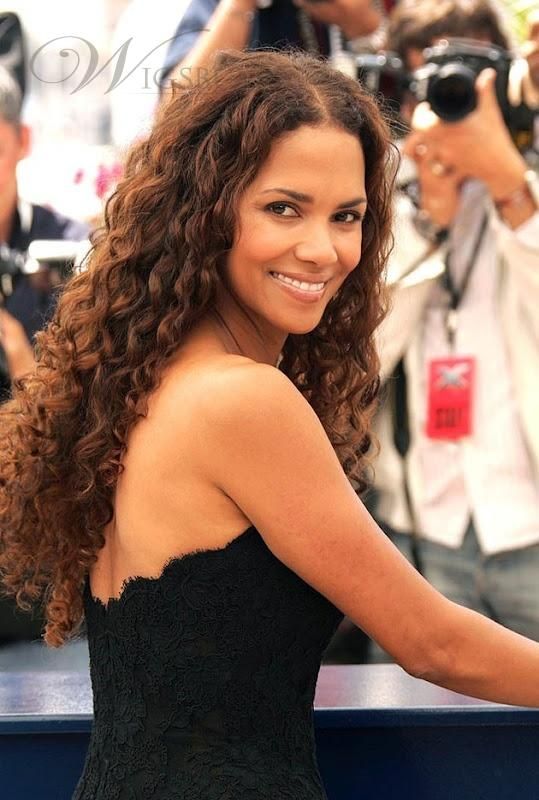 The easiest way to brighten up your face for an anti-ageing glow is with a few well-positioned highlights. Highlights help make your hair look reach and slightly frame your face
I know most women feel very uncomfortable with their gray hair but there are things you can do to make that gray look vibrant.
ADD VOLUME
Thinning is the typical problem for maturing hair.  Aging hair is already dry.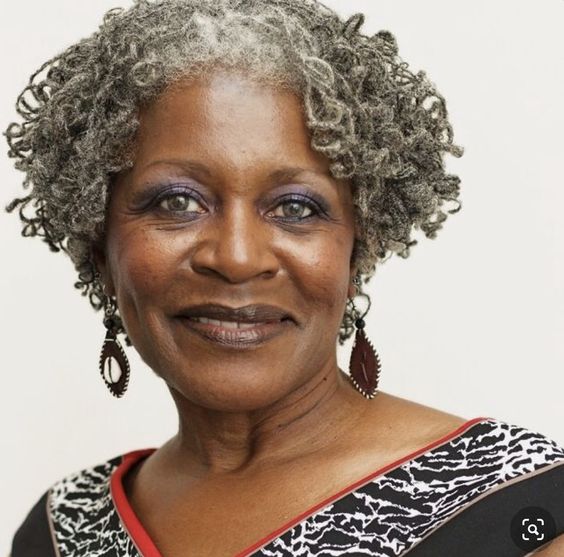 So you may want to invest in some very good products to improve the state of your silver hair. Improving the condition of your grays will make them look more vibrant and that will motivate you love your wisdom silver hair mama.
So what products do our friends with gray hair use?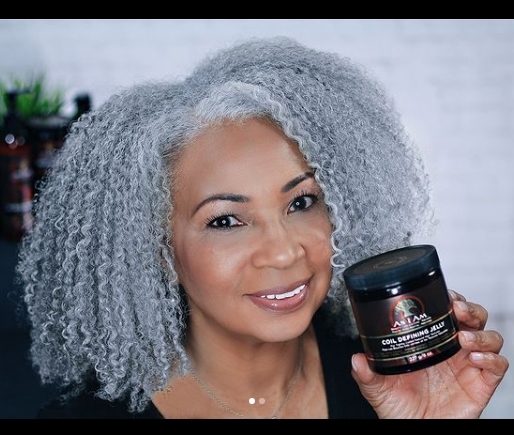 As I Am:
Is praised for its great conditioning and softening effect enhancing Manageability. They say it contains Organic Strengthening Agent and Natural Ingredients that Promote Hair Growth.
The Mane Choice:
Is proud of giving soft hydrating strong shiny bouncy hair
Better not younger:
Better not younger is specially formulated for women over 40 to address their unique hair care needs, helping them achieve thicker or fuller-looking hair
They offer products for thinning hair, hair in need of nourishment and repair, and graying and silver hair. The products are designed to improve the condition of the scalp and the quality of hair.
Better not younger is a great name for a brand, come to think about it because we don't necessarily have to fight age to look better. We could look just fine at any age.
You could also add products like "Pantene Silver Expressions Purple Shampoo & Conditioner" to Control the yellow brassiness.
DIY
Well it is usually the best products that are the most expensive and not all of us may afford. It is simple.  Your kitchen has the highest quality or most natural hair products you could ever think of.
Coconut Oil can be used as leave in conditioner because it restores hair's moisture balance and oil. This leave-in conditioner will strengthen and make your hair smooth and also control frizz
Coconut milk is a very effective and natural method for hair loss. The protein and essential fats in coconut milk can promote hair growth or prevent hair loss.
Mayonnaise contains eggs, vinegar and oil and that is why it is considered very effective in deep conditioning dull lifeless hair.
Baking soda is a great scalp cleanser. It removes dirt or product buildup from scalp.
Those are just a few of many you could experiment with.
Hair Extensions
Extensions can do so much in adding volume and body to thin fine hair.
Deep Parting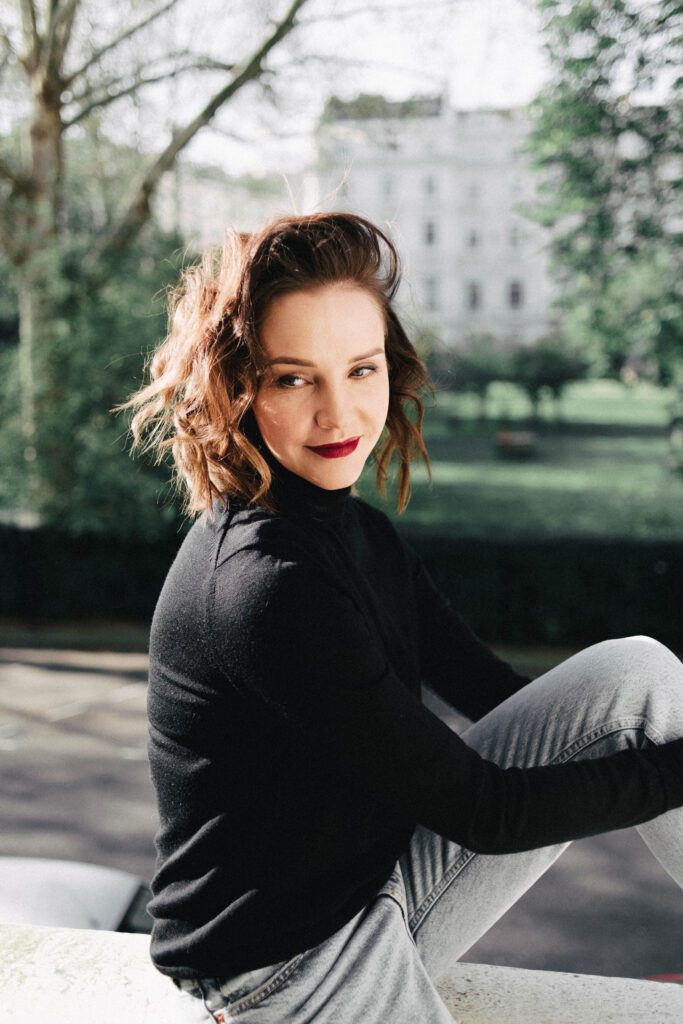 Deep parting is another trick to add volume to your hair instantly.
Hair Cut Or Trim
The quickest way to add volume to your hair however is making it short. Short hair gives the illusion of thick hair.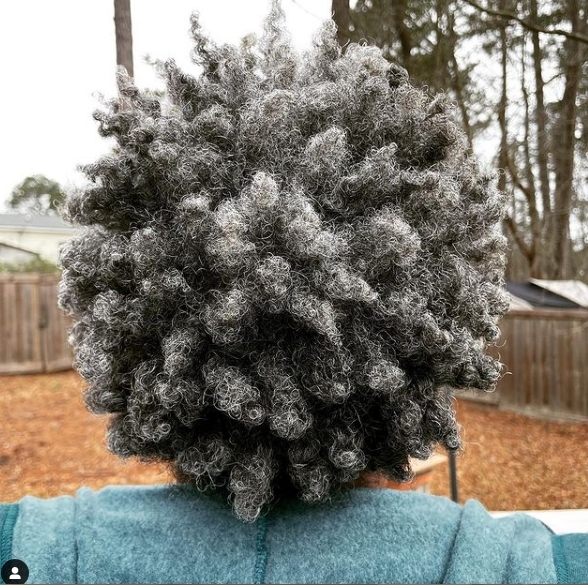 A Blunt cut for example, since it is about the same length, adds volume to hair. It gives the appearance of fuller hair and bounce making you look more youthful.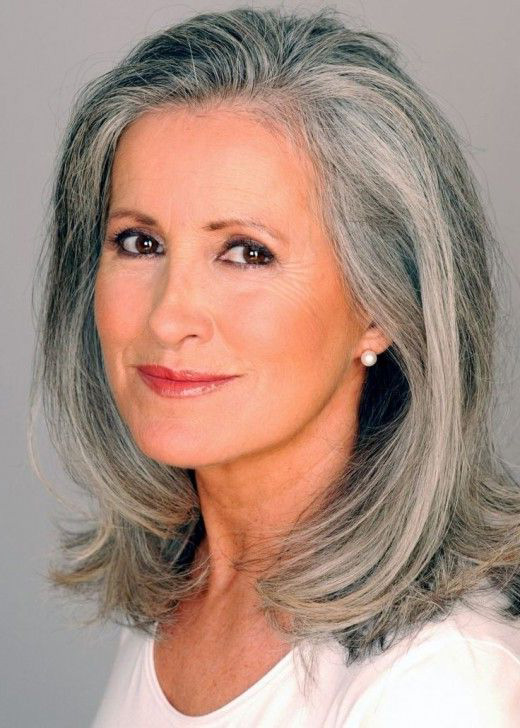 Not only does a cut totally change your look, but will give you the lift you may be looking for.  So never underestimate the power of a good pair of shears and a great stylist, even if your hair feels hopeless. You simply need a cut that suits your face shape. If you have more of an angular face shape then you may need to soften your face with some weaves or curls that will give your hair some movement.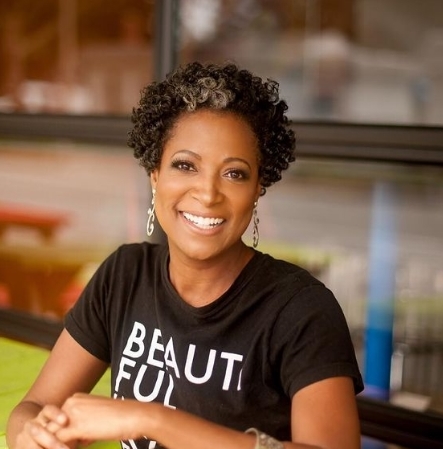 And if you have a rounder face, then sharp cuts, angles in a hairstyle may be emphasized.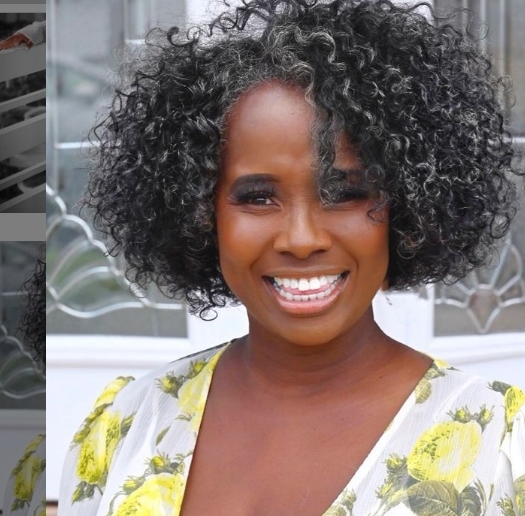 Not only do bangs hide forehead wrinkles but also frame your face.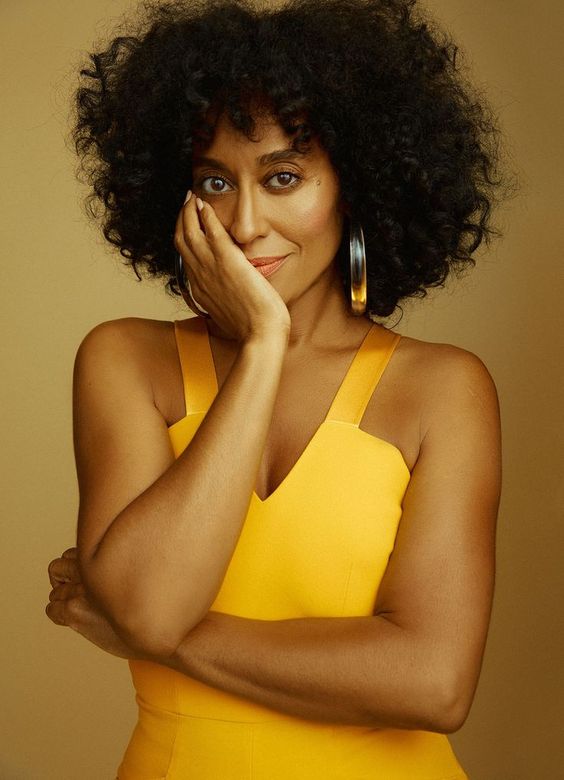 What do you think about that?